It's always an honor to get to speak at Dreamforce. This year, Zennify had two great sessions focused on a Salesforce product we know about arguably more than any other consulting partner: Salesforce Financial Services Cloud (FSC).
Last year, we were hired by Salesforce to build their Financial Services Cloud Transition Assistant tool. The move from Salesforce core (Sales, Service Cloud) to an Industry-specific cloud can feel daunting for some companies, however the payoff of being on Industry cloud is enormous. The Financial Services Cloud Transition Assistant can be run in Sandbox at no cost and produces a detailed report on the fastest path to migration with the lowest risk. Essentially, you get a consultative diagnostic assessment after 30-minutes.
The value of an assessment is being able to create a business case, with a clear plan, to gain alignment on a migration—which can then be executed with eyes wide open.
Financial Services Cloud Transition Assistant makes assessing and planning an FSC transition easier & faster. See how this tool does the heavy lifting of discovery, gap analysis & data model mapping.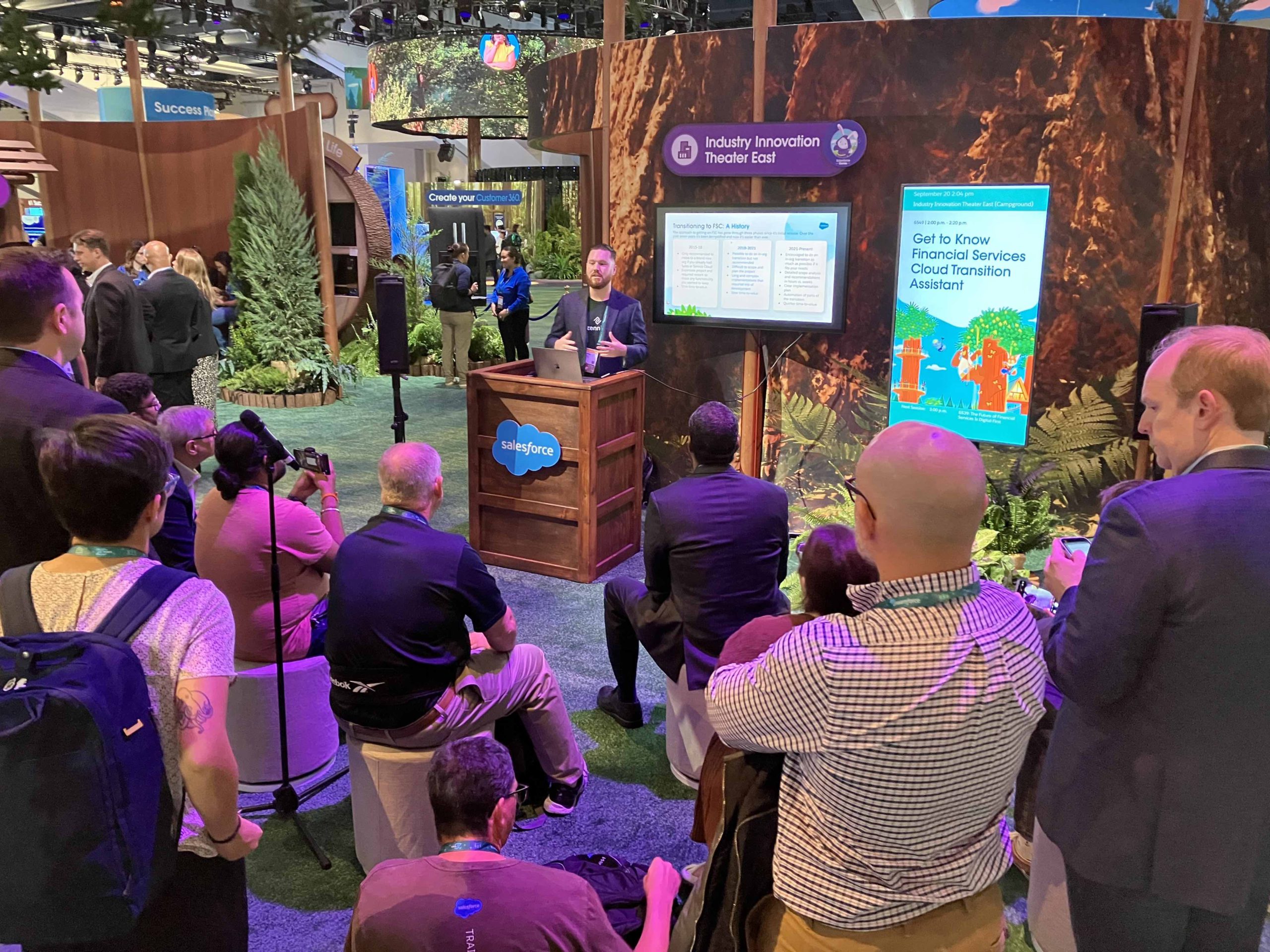 In front of a packed house, Sam Friedwald, Zennify's VP of GTM, covered:
Transition Assistant provides a low-touch way to review the complexity involved with your transition to FSC
The Transition Assistant only takes a few minutes to install. Answer a few questions and provide some object-level information for high-level mapping and the Transition Assistant will provide a recommended path forward.
Zennify's Brian Kuntz joined Salesforce's Katherine Boothe to share the how Zennify customer Firstrust Bank has used the Financial Services Cloud Transition Assistant to facilitate their migration.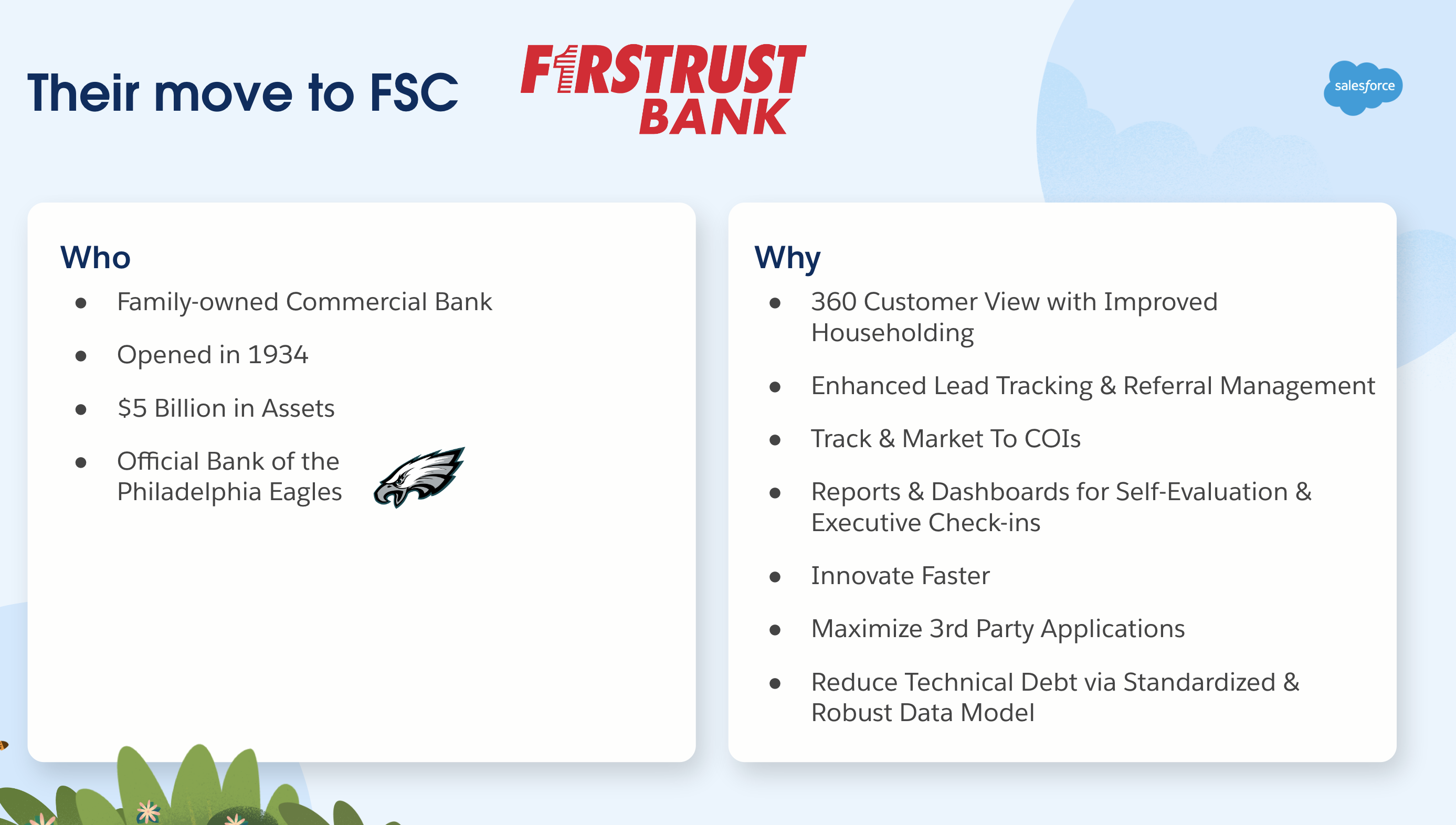 While these sessions are not on Salesforce+, we'd be happy to bring the session to you.
Reach out if you're interested or want to learn more about moving to FSC!