Keeping up with the simple digital experiences banking customers demand requires seamless systems integration. Working with dozens of banks, we know that connecting systems can be the challenge that makes the execution of these desired experiences impossible. For our customers using Jack Henry Silverlake, we've done the leg work already to solve this problem.
Our ZennLab created a real-time core integration accelerator to get you to Customer 360 faster by connecting Silverlake and Salesforce Financial Services Cloud, using the MuleSoft platform.
With our Customer 360 Accelerator, you can:
→ Get a Full View of Your Customer in One Place
Connect customer, financial account, and transaction data across all systems and channels for accurate, real-time view.
→ Take Advantage of Standard FSC Features
Syncs to Salesforce Financial Services Cloud for Customer and financial data without writing custom code.
→ Real-Time Data using the Enterprise Event System
Receive new data in real-time by taking advantage of the Jack Henry EES technology. Events such as new customers or new accounts can be sent into Salesforce to enable seamless follow ups and timely marketing journeys.
→ Reduce Cost & Development Time by 80+%
Reduce the risk and cost of building solutions in-house with our proven pre-built connectors.
Our most common use cases for the accelerator: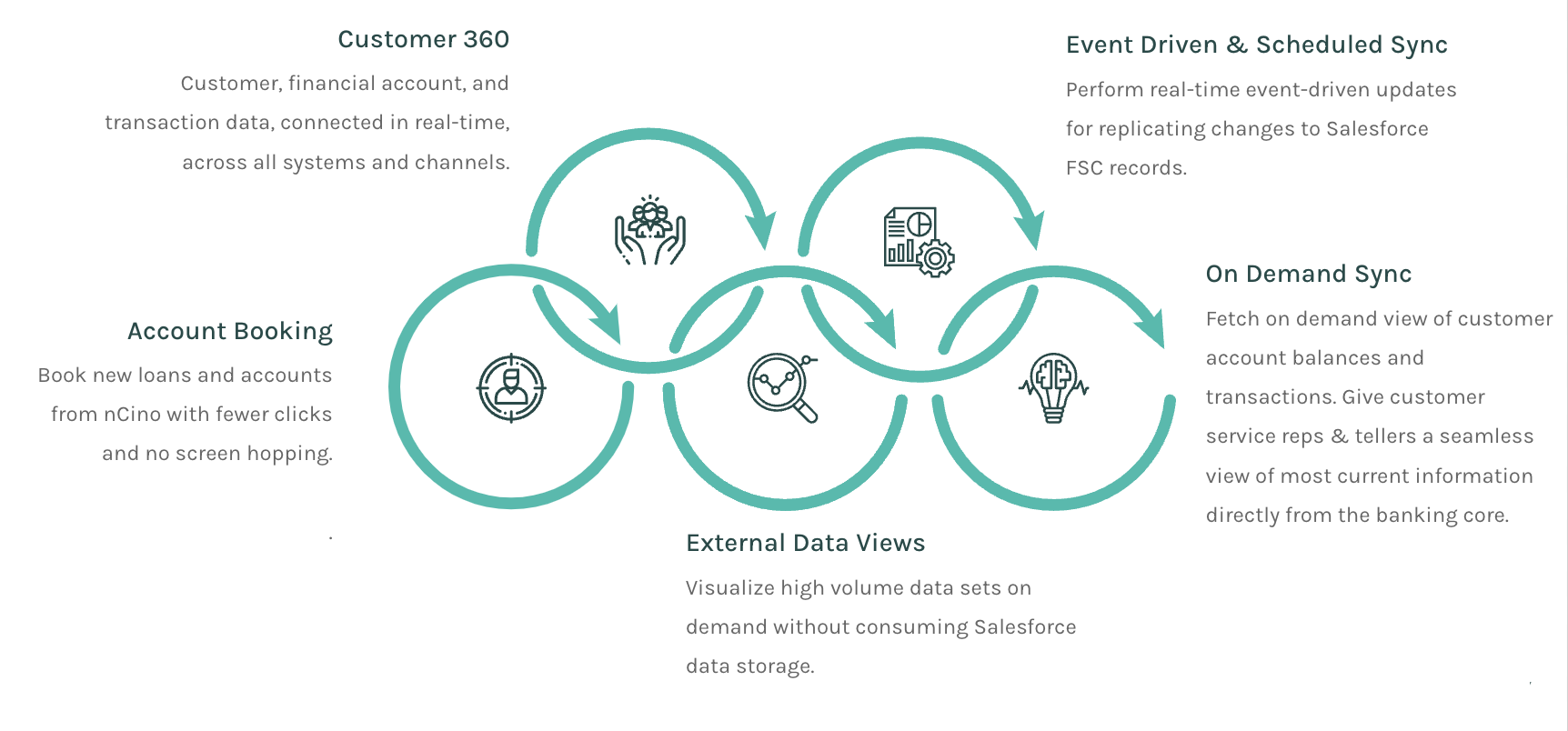 A look at the MuleSoft API-led architecture: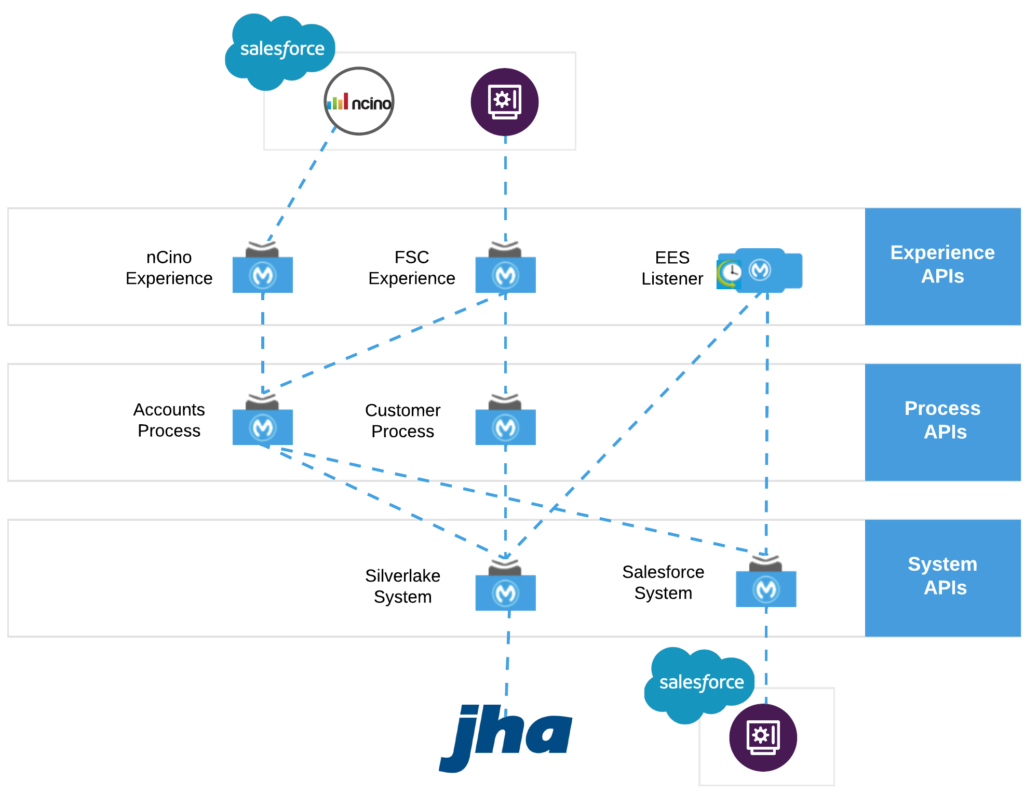 If you're looking for a Customer 360, fast, get in touch with our team of experts!
Zennify is a certified nCino North American implementation partner, a Symitar core partner, and a Summit-level MuleSoft partner.