One of the reasons we started the employee spotlight series is to go beyond roles and titles to share the rich identities of our team. We sat down with Eric McCoy, a Principal Consultant with a passion for nCino and banking, for a conversation about choosing Zennify, helping others, and growing a team.
Eric, you are a huge asset to the Zennify team. How did you get here?
You know, I actually sought out Zennify because I knew of Zennify's work with nCino and banking, and that's just always been a passion of mine. So, I sought Zennify out and saw there was an opportunity to join the team. I reached out to a few people and got the job as a Senior Consultant/Functional Architect a little over two years ago. I then transitioned into a Senior Engagement role before landing in my current spot as a Principal Consultant.
You say nCino and banking are passions of yours. Why is that?
So, I have been in and around banking for over 15 years. About four of those years have been in nCino, and I've been in the Salesforce ecosystem since 2012. I was actually part of the first pilot of Salesforce at US Bank. From there, I worked at a bank that had nCino, and I led their commercial group that had both Salesforce and nCino. I immediately saw that this is kind of the dream for banking—utilizing Salesforce and nCino together.
And I say I'm passionate because I really just want to help financial institutions leverage software the right way because that was a struggle for the institution where I was. As a former banker myself, putting deals like this together and leveraging platforms, it can get very frustrating if it's not done correctly, especially knowing how great it can be when implemented the right way. I really think these two platforms can change how banks operate for the better. See, I told you I'm passionate!
So, why Zennify? What makes this team different?
You know, Zennify really has a genuine, true care for the client. We always want to make sure that we deliver the excellence that the client needs and take care of them along the way. I really wanted to work somewhere that was client-first and, from what I had heard, that was Zennify. Since being here on the inside, I can definitely say it's true.
Did anything surprise you about Zennify?
I was so pleasantly surprised to see the commitment of executive leadership to the success of the company. They lead by example, which you don't get at a lot of companies. You have executive leadership jumping in to make sure that teams are supported.
Also, I came here when we were first building out nCino, and we have a lot of people that are still here that were part of that initial group. I love the dedication of all those people that have really helped Zennify to build out this practice and this expertise that we now get to deliver in the industry. There is a lot of great collaboration and camaraderie built across that team—and across Zennify—but it's been really cool to see this team grow and see the great projects that we've been able to bring on.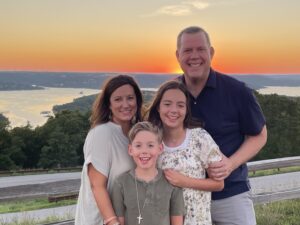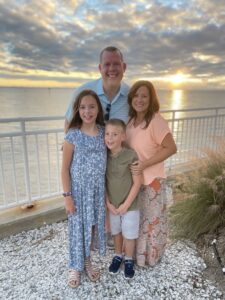 And outside of Zennify, what are your passions?
Oh man, family, football, and travel. I have been married for 19 years to my beautiful wife and we have two kids, an 11-year-old daughter and an 8-year-old son. Our family trips are the best. I think our collective favorite trip was when we went to Cancun. It was our first time in the gulf and it was just an awesome vacation.
And, yeah, I love college football. I'm a big Oregon Ducks fan. I grew up in Oregon, so I've always had a bit of an affinity for them. I didn't go there but I am still a huge fan. My kids are both big fans now, too. I'm teaching them right!

Interested in a career at Zennify?