At Zennify, we love Salesforce not just because of the platform's incredible capabilities but for its potential to transform people's lives. We've seen the promise of fulfilling careers delivered over and over again in the ecosystem, and this global community's growth isn't slowing down any time soon. In this month's employee spotlight, we're sharing Hector Medina's story, a Solutions Architect who started as a technical support engineer and grew into a role designing Salesforce solutions that our clients use daily.
Your journey with Salesforce hasn't been a straightforward path—tell us about your start and growth in the ecosystem.
Yeah, it's been a bit of a winding road. About eight years ago, I began working with Salesforce as a technical support engineer doing basic tier one support. So I helped customers solve problems like when to use a custom object or not—simple stuff. After a few years, I became an enterprise technical account manager, so I stayed in customer support, but the problems I helped solve were more complex. There was a bigger focus on developing trusted relationships. Active listening combined with quick analysis was huge; they didn't want to wait long for answers.
My next big step was working as a Salesforce administrator at AutoZone. That's when I started learning about SQL and ETL and a little bit of Javascript, and that knowledge really helped my career take off. I started filling in gaps in my knowledge base, getting certified, and then worked for a few years as a software engineer, where all I did all day was write code. And what fascinated me the most wasn't just the code but what it takes to write really good code. Just because you can code a working model doesn't mean it's an elegant or efficient solution.
Those experiences and skills accumulated, and now I'm back at Zennify as an architect, bringing together my coaching, technical, and admin skills for clients.
You said you're back at Zennify. Why did you leave, and why did you decide to come back?
I left Zennify to get some more hands-on technical experience as a developer. I wanted to explore coding outside of the world of Salesforce, but I came back as a Solutions Architect because I really enjoyed the journey I've taken to get here. Zennify also has such a friendly culture—everyone is always willing to lend a hand. People are always the most important part for me, so having a great team is essential. A close second would be that the work is engaging. I had the opportunity to work for other firms, but the differentiator for me was that I knew the work at Zennify would be challenging and fun.
What makes your work as a Solutions Architect at Zennify so interesting? 
The work we do is impactful. That might sound a little cliche, but it's true. I help take older processes and business systems and bring them up to today's standards, which has an immediate and direct impact on the client and their customers.
When you work with banks, some are still using pen and paper or excel spreadsheets, even though it seems like they should have the technology to take care of most of it. And for their main products and systems, they do, but their ancillary processes involving things like loans and mortgages are still analog. Their officers and sellers still take notes with pen and paper, and the data gets lost because there's no central digital storage. Being able to come in and help them solve their problems with a platform made just for them is pretty awesome. And on the technical side, I enjoy the challenge of banking integrations. Each project is a unique puzzle because you have to find a way to integrate their existing systems with Salesforce.
Can you share a bit more about Zennify's culture? What makes it stand out compared to other companies you've worked for?
Hmm, that's an interesting question. The first thing that comes to mind is our mortgage product launch. It was the first of its kind, so no one had ever implemented anything like it anywhere in the world. Zennify gave me a shot to learn, trusting me to take a lead role in the implementation instead of automatically giving the opportunity to someone with the most FSC experience. We're a tight-knit team, so any issues that came up, we solved them together, and it was a fantastic growth moment for me.
The leadership team at Zennify is willing to give you a shot to try something different, to continue to learn and expand your knowledge. We're willing to take on these really challenging projects as a team, knowing that we'll have each other's backs the whole way through.
What's going on in your life outside of work? Can you give us a window into the personal side?
Yes, absolutely. About seven months ago, I experienced the best thing that could ever happen to me when I became a dad. My daughter has changed my life. You learn to love someone else so much, more than anything you could even imagine. It's amazing to be able to pour all your heart and effort into someone else and see how they grow and see how they interact with you. I couldn't imagine how much love I would feel for my daughter a year ago, even when I knew she was on the way. I didn't realize how much happiness she would bring into my life—it's incredible.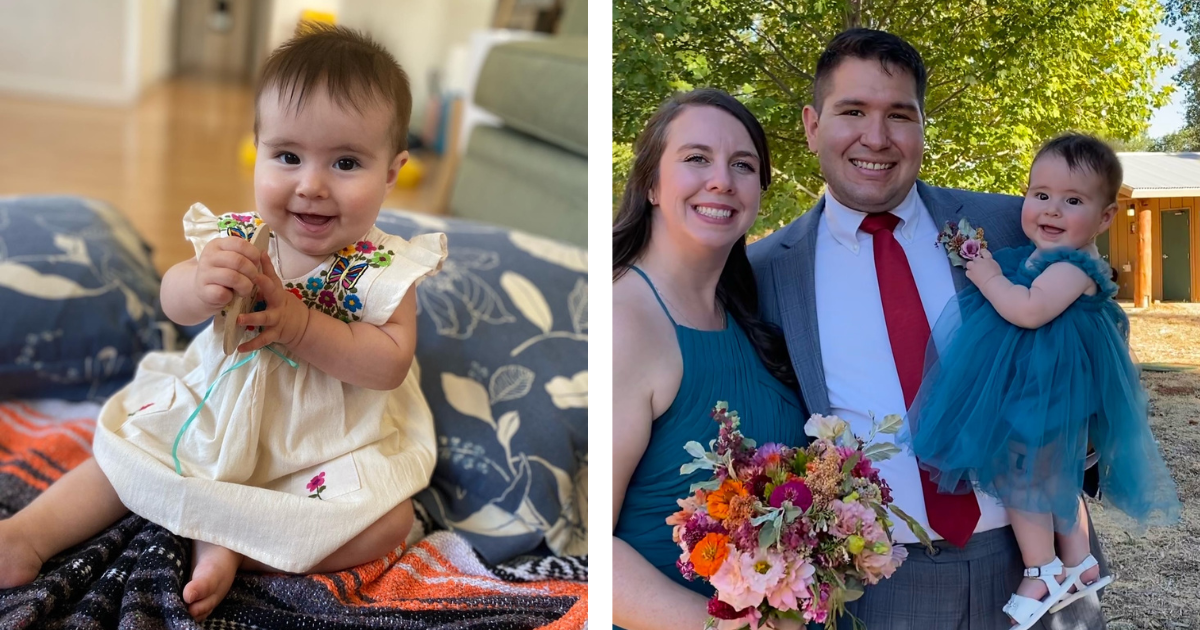 I also love spending time with my family in general. If I'm not at work, I hang out with my wife and daughter, my parents, and my extended family.
That's wonderful; congratulations! What's one skill you have that you want to pass on to her when she gets older?
One of the skills that has served me so well personally and professionally is active listening. That one ability has helped me become good at almost anything I do. When you're really listening to people, you can get to the heart of things really quickly, and it can help you become a bridge and an excellent facilitator. For example, telling two groups of people, "I hear you saying this," to help clarify and find a way forward. Listening is a powerful and sometimes underrated skill. One of the greatest gifts you can give someone is your attention. Anyone who can pay attention and listen deeply to understand others will always be able to forge strong relationships to support themselves and create a community.
Is there anything else you want the Zennify community to know about you?
I want people to know they can come to me for help and support if they ever have any problems. Whether they need a sympathetic ear or a partner to hash out a solution, I'm here and ready to lend a hand.

Interested in a career at Zennify?