The world is changing, and career paths aren't as fixed as they used to be. We could spend pages debating the causes and effects of this shift, but one that comes up repeatedly is that training for a new career is far more accessible today, especially in the tech world. There are entire subsectors of every major platform dedicated to tech education and advancement—think Google, Adobe, Salesforce.
One of our rising stars at Zennify, Jada Gonzales, took advantage of multiple tech education opportunities to shift careers and join our team as a consultant. We sat down to chat with Jada about her experiences at Zennify and how she's building her future.
Let's start with your journey from Honolulu to Dallas to Zennify. Can you share a bit about how you ended up here?
Post-college, it felt like I was struggling to find myself—no one really knows what to do after graduation, right? And living in Hawaii on an island like that, surrounded by such lush, incredible nature, there was a strong notion that life is so much bigger than work. When I was a Scuba Diver and Underwater Photographer while doing my first Salesforce Role, I was so fortunate to have a great boss and mentor who helped me find a balance between the two while pushing me to believe in myself and my potential.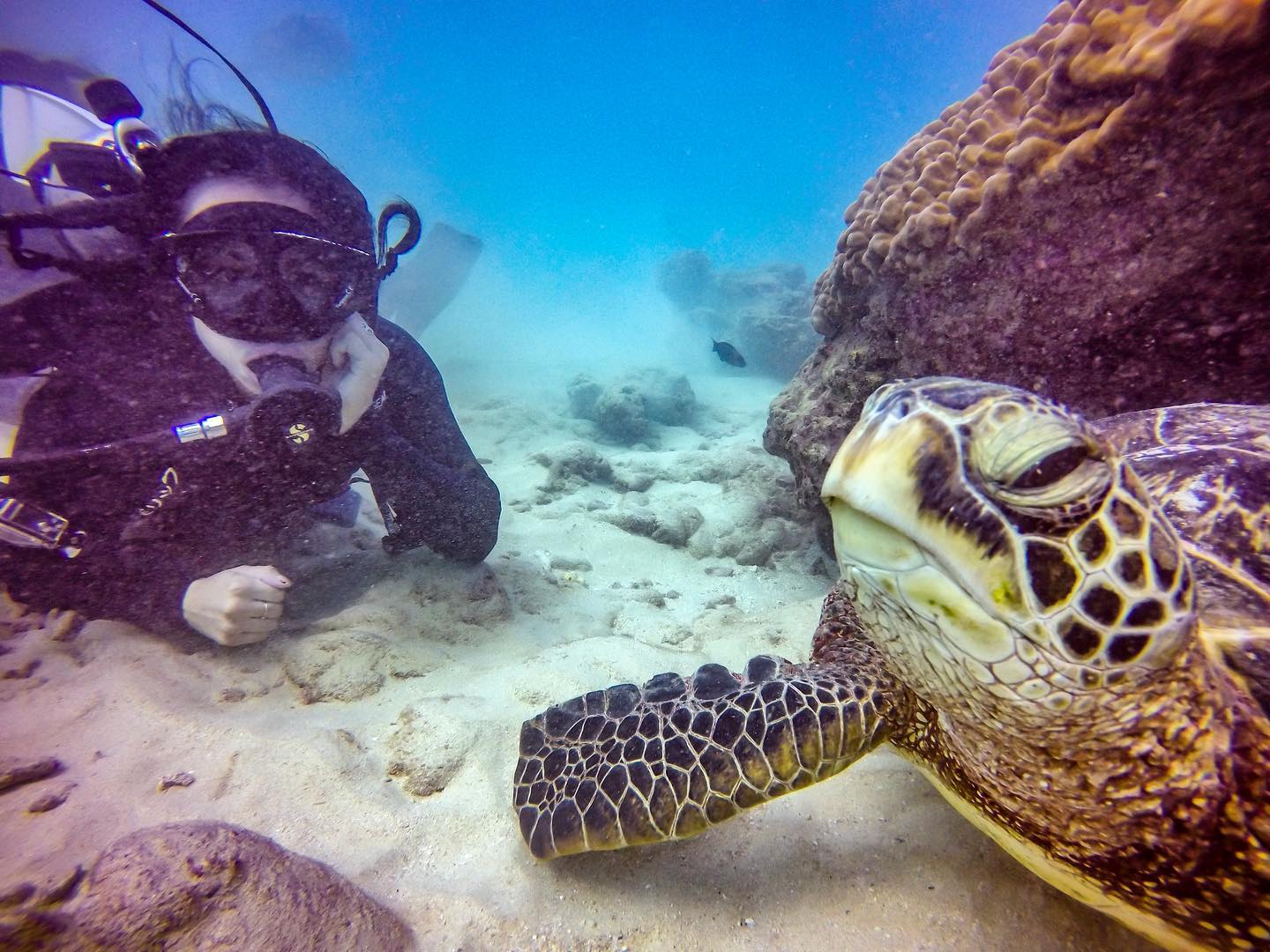 Eventually, though, that gradual build of courage and self-esteem led to my desire for more growth than I thought I'd find in Honolulu, so I decided to move to Dallas. But after earning my coding certificate, COVID shut everything down. I spent the next four months taking interview after interview with no luck. It took a toll. I started questioning my skill sets and abilities, unsure when, or if, I'd find work.
Then I spoke with a recruiter at Zennify, and it might sound cheesy, but I felt something shift. I immediately connected. She was personal and attentive, and it meant a lot to move through the interview process. Honestly, it was less like a series of interviews and more of an introduction to Zennify's culture. No one tried to hide who they were, and it felt like a perfect, impossible fit.
Zennify offered you a more senior role, but you requested to start one step below. Why?
I wanted to build a strong foundation. There's so much to learn in any new job, and I wanted to perform at my highest level, rather than struggle to keep my head above water. My manager respected my decision and helped me focus on a career path from day one. I knew the direction and requirements to move up and was promoted in seven months. My team helped me figure out what I was really passionate about, which turns out is acting as the liaison between sales and tech as a consultant, and my manager has been a trusted guide in helping me find the right role.
"That's what continues to stand out to me, that sense of fairness and interest in my growth, not just the projects I'm working on."
Why do you care about the work you do at Zennify? What makes it special?
Salesforce is a powerful platform, but it's not easy. You have to have an amazing team to make it all work and execute complex projects. And you need a liaison between business and tech, someone who has empathy for both sides and the knowledge to translate business needs into technical requirements. I love being that bridge, the person who streamlines the roadmap and helps define the actions we need to take to solve problems creatively using Salesforce features and functions. I put myself in the shoes of end-users, knowing that the work Zennify does significantly impacts their day-to-day lives. We're in charge of making material, concrete improvements to their experiences. I love knowing that the work I do has a real impact.
What do you think of Zennify's culture? What makes it unique?
Zennify is a remote company, not a company that had to learn how to operate remotely during COVID, and I think that makes a huge difference when it comes to finding balance and fulfillment in and outside of work. Everyone focuses on the quality of the work, not when or how you work. For example, I jumped back into pageantry last year as Miss Hawaii and walked in NY fashion week and was able to adjust my schedule and work hours to fit around all of the events and activities. The fact that I can bring my entire self to work, nerdy and technical but really into pageantry and modeling, is energizing. I don't have to switch different parts of my personality on or off to fit a specific mold or set of expectations.
What are three things everyone should know about you?
Hmm, that's a good one. I'd say that I'm always available to talk to friends and colleagues when they need support. I'm ready and willing to lend a hand, whether it's personal or work-related. I take the maxim "don't judge a book by its cover" to heart. People have layers and rich, diverse personalities and interests. You just have to be willing to look. And the third, I think I'm the type of person who puts my heart and soul into everything I do. I'm a committed and goal-oriented person and very curious, so I'm never bored!

Interested in a career at Zennify?