We love hearing the stories of our incredible team and are excited to share the latest interview from our spotlight series. We sat down with Monika Burchfield, a 6x Salesforce certified Senior Engagement Manager, for a conversation about work, life, and the magic of everything in between.
Where are you taking our interview from today?
I'm in my home office outside of Chicago—I'm looking at an expansive field of corn right now. I call myself a sideways farmer, which is my way of saying that I live in the middle of 20 acres of active farmland but don't farm it directly. It's such a different environment from where I grew up. There's so much space, and we're so much closer to nature. A deer came out of our hay field the other day, I've seen an owl swoop down into the yard, and I've found a frog in our pool skimmer. My family recently brought over plants and seeds for our housewarming so we could start a vegetable garden.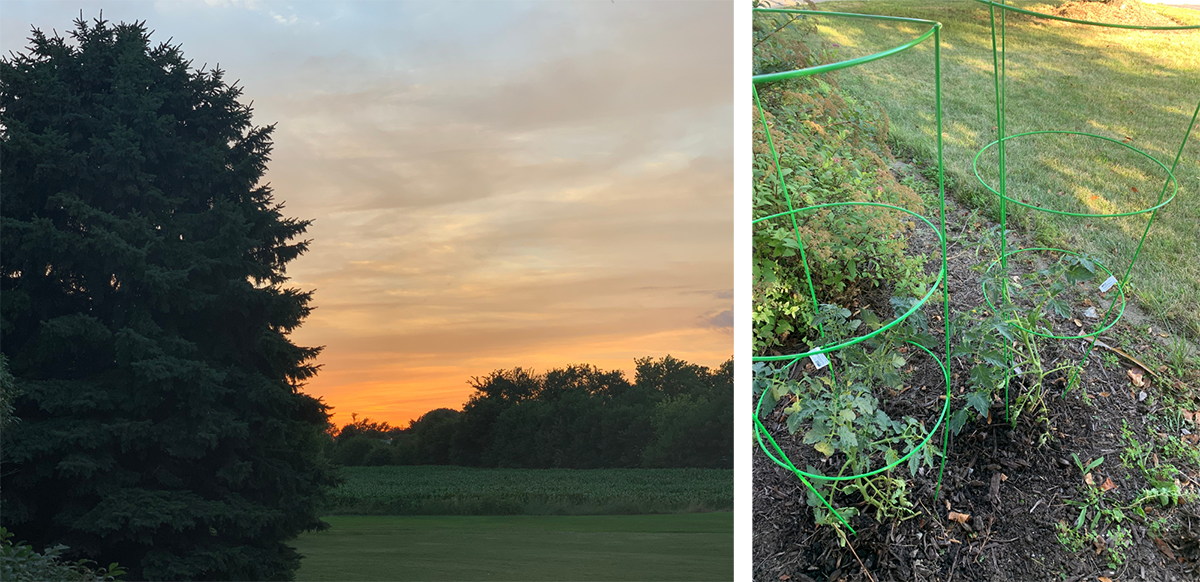 Looking back, what's one unexpected or unusual experience that has shaped you as a consultant?
I took a few astronomy classes in college as an elective, and the last one I took was called Extraterrestrial Intelligence. We all had to do a research project that connected back to our majors in some way, which for most was biology, chemistry, or physics. I majored in psychology, so my paper and presentation focused on the psychology of people who believed they had been abducted by aliens. It was a great learning experience to present on a topic I wasn't an expert on, which has helped me become a better consultant.
I also really enjoy the research process and synthesizing information in a way that helps advance people's understanding of the topic. That also led me to write papers on how people make decisions under stress. I carry that knowledge with me and use it as a reflection tool, asking myself things like, "Do I need to take a break? How do I identify that in others? How do I help them take breaks?" Because we're not curing cancer, so nothing we're doing is super time-sensitive in that way. It's an important way to stay grounded and maintain perspective.
When you're at work, how do you like to help people? Where do you think you make the biggest impact?
I really enjoy two things. The first is mentoring people. I started mentoring other women in tech because I was very active in my college sorority and was a leadership coach at the university I attended and worked for early in my career. At this stage in my career, I'll try to make time for anyone who comes to me for leadership help or support.
The second would be having very direct and honest conversations to help people grow. I like to use coaching to bring out the best of everyone in their positions. I always use the soccer analogy to emphasize the importance of teamwork, especially in smaller, fast-growing organizations. Everyone's used to doing everything, but it's important to recognize boundaries and responsibilities, so there's no unnecessary overlap or overwork.
I'm a big fan of getting into an organization as it matures and grows. If I look back at every job I've ever had, I'm always the one asking, "How did you feel about that? What could you do better next time? What do you think? You did really well, right?"
And maybe not in that order, but those are the questions that I like to ask to help them think and get to the point where they're ready to receive feedback because not everyone is a feedback-friendly person.
That's interesting—what's one thing you wish everyone understood about feedback?
That it isn't personal. Making a mistake and learning from it is separate from your character and who you are as a person. When we can divorce ego and personal feelings from feedback, we can become a learning organization and a more collaborative one. It opens up a lot more room for growth, both personally and professionally.
What do you like most about your work at Zennify?
I like knowing that I'm making work a better place for people. We spend so much of our lives working, so if you're using technology to do your job, your technology should work for you and not the other way around. So in my role as a Senior Engagement Manager (SEM), I'm really thinking about creating win-win scenarios for our customers and our organization and whether or not it will move their business forward. And if those questions can't be answered, I'm going to rethink the requirement and ask, "Do we really need this? Or can we make it easier in some way?"
At the end of the day, I'm managing the client's expectations, which I do well. So I'm going to figure out who needs to do what, what kind of roadblocks I can clear for my team, and what I can do to ensure the client gets what they need vs. what they're telling me they want.
Work is just one part of who we are—what do you enjoy doing in your free time?
I really enjoy planning gatherings and events for friends and family, including designing things like repurposing jewelry broaches into bouquets or corsages. I love music, and I'm taking my kids to see Imagine Dragons in August. There's also a concert series every Wednesday night near my house, so I can just sit outside and listen to whatever they're playing, which is delightful.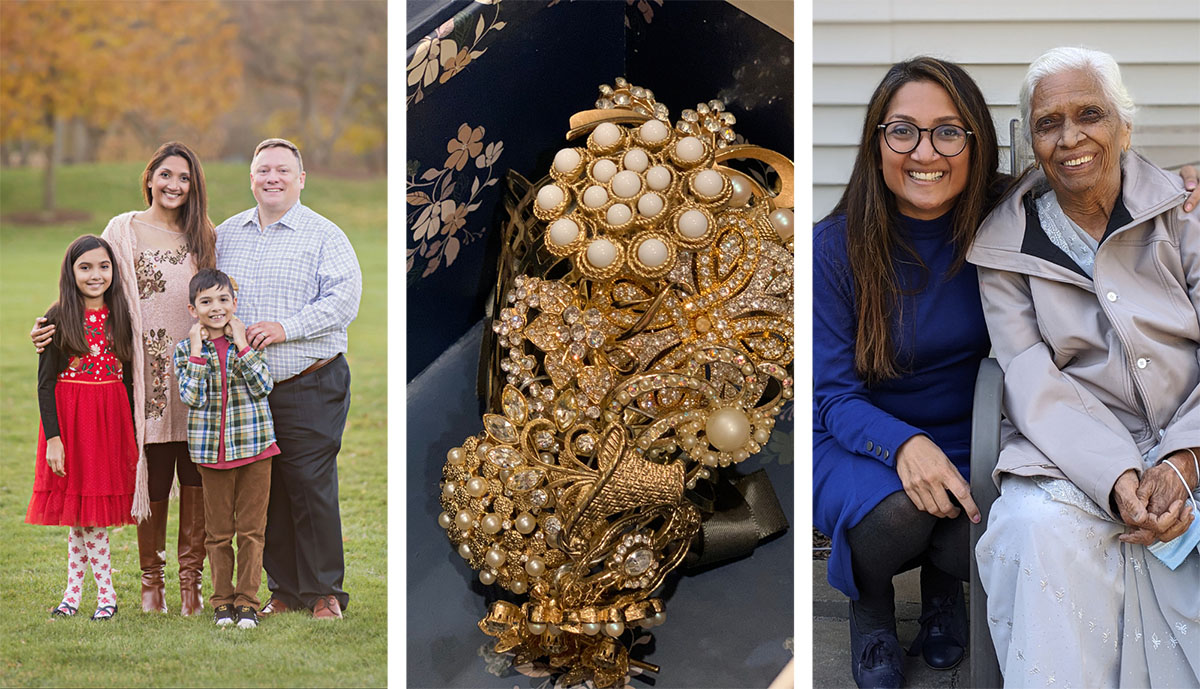 I also love to read, especially psychological thrillers or books about space and astronomy and the possibility of extraterrestrial life. I also like reading Indian-American or Indian authors because now more are coming out in various formats. But right now, I'm watching Miss Marvel.
Great show! One of the better Marvel shows to come out this year.
She's from the same continent but not from the same part of India, but there's still a lot more relatability there. In American culture, growing up where I grew up, there just wasn't a lot of "me" anywhere to look at. Even though there are probably billions of us on the planet, it feels like we're just starting to be more seen. Everything in media used to be a window, but now we're seeing more mirrors.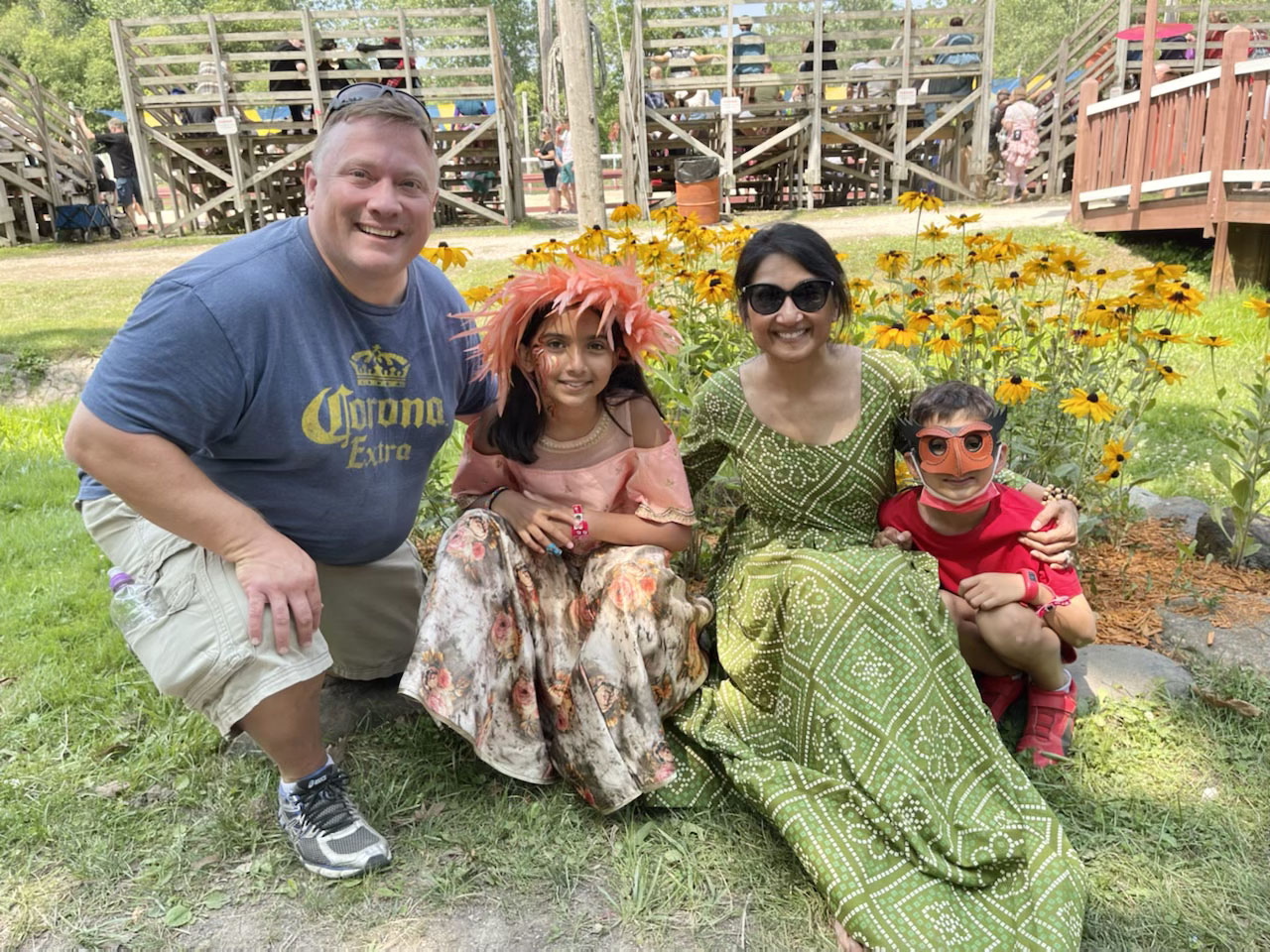 And this is totally diverging from your original question, but a couple of years ago, there was a photographer that created an exhibit on the Asian-American experience at our local history museum. My family has lived in this area for over 40 years, so we were included in this photo series, and the only direction the photographer gave was to choose a place and objects of meaning.
So I chose my parent's house because it's where so many of my relatives lived when they immigrated from India. I selected things like my dad's record collection, the suitcase my mom brought over from India, and my sister's wedding bell.
Another friend of mine, her mom and daughter, did a multi-generational photo. In another family, they were huge Michigan fans, so their photo was of them in their kitchen enjoying a game. To another man, libraries were important, so it's a picture of him looking to the side between two stacks of books.
All those photos turned into some cool stuff, and they chose two of them—the library photo and mine—to turn into giant banners hanging outside the museum to promote the exhibition. It was cool not just because I was literally larger than life, but because I took my daughter to see it, and she saw someone who looks like her being celebrated.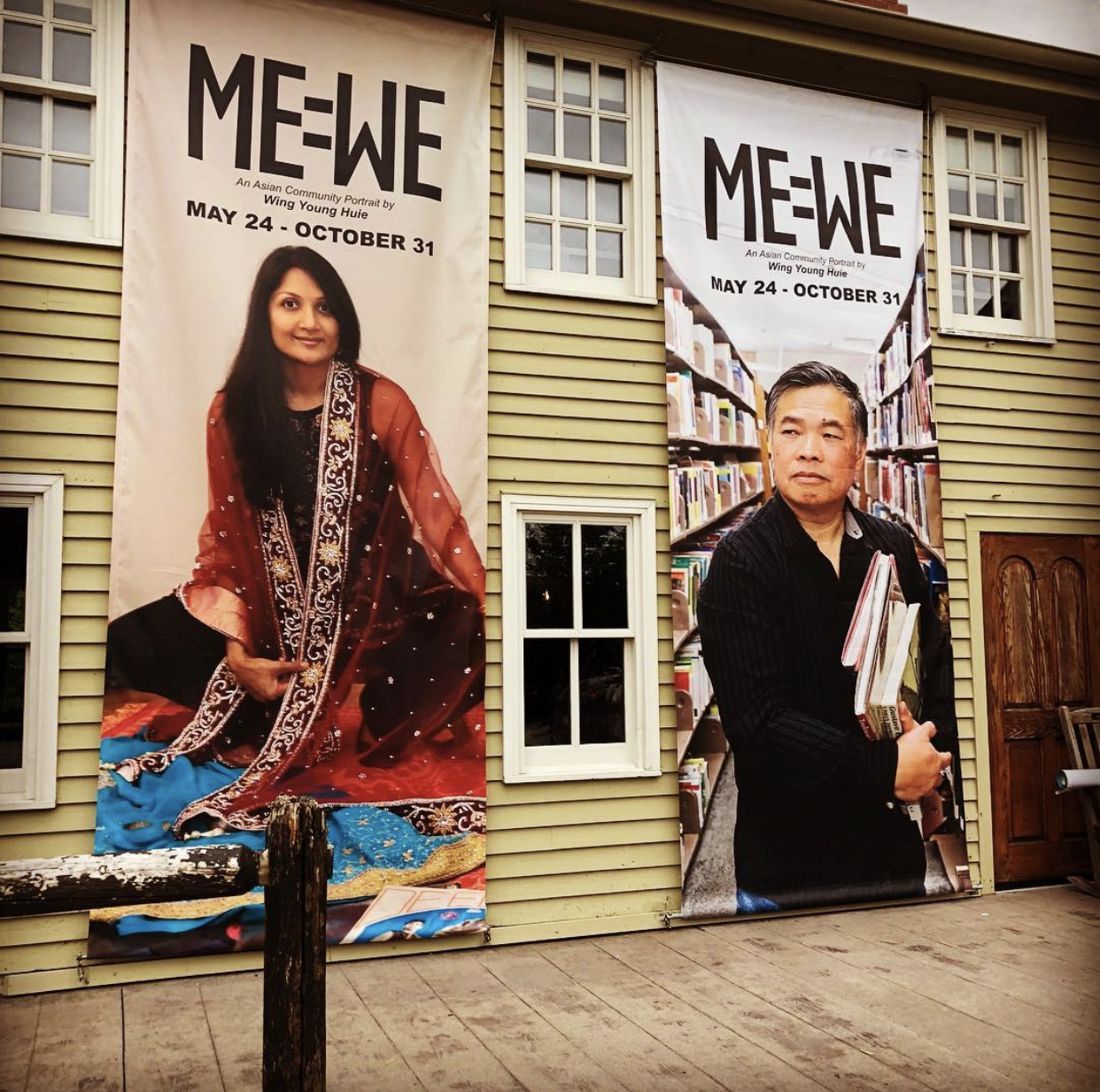 Interested in a career at Zennify?