One of the most common growth strategies used by our banking clients is expanding their offerings to include wealth and insurance services. These both come with their unique challenges, but for wealth in particular, there is a complex regulatory environment and technology landscape. That's why some of our banking customers partner with LPL Financial to utilize their investment program services, white-labeled under their bank.
As these banks and credit unions embark on their journey to get to the Golden Customer Record to enable tactics like intelligent cross selling, they quickly realize the wealth data sitting with LPL is a goldmine. But, how easy is it to get that data?
The good news is that using our connector built on the MuleSoft platform, it's easier than ever to integrate with the LPL data feeds about your customers. Our solution accelerates data mapping since we already know the files and fields you can access. We can also turn this data into an API, enabling apps to retrieve it on demand, instead of storing it.
These data feeds contain an enormous amount of data and we've sorted through and modeled it so we can rebuild the data relationships, making it useful for reaching your "Golden Customer vision." Below is a high level view of what those data relationships look like: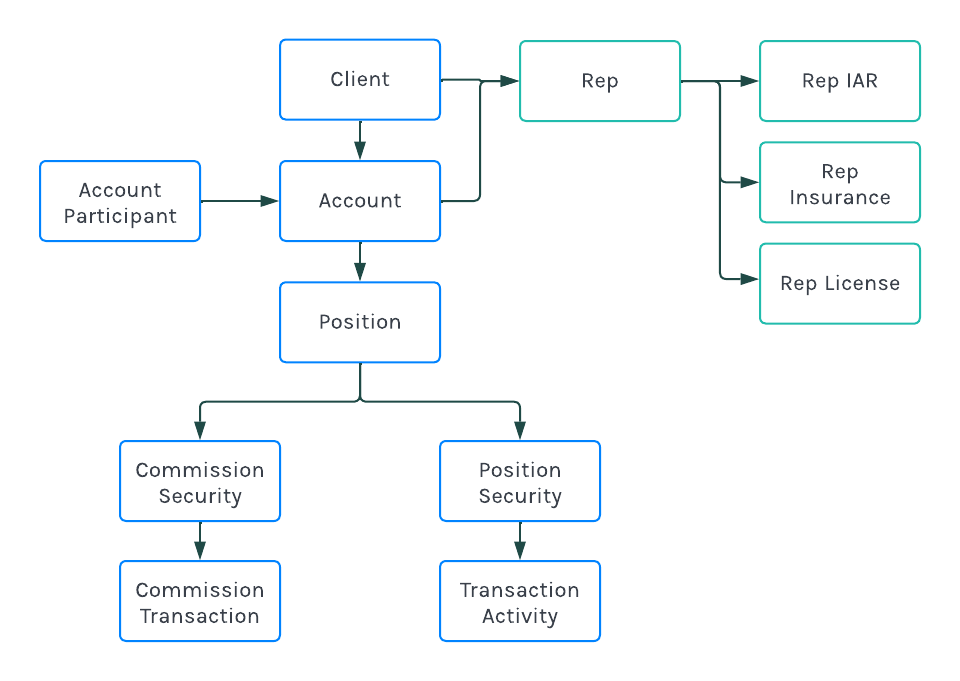 If you are also using Salesforce Financial Services Cloud, here's how it would translate: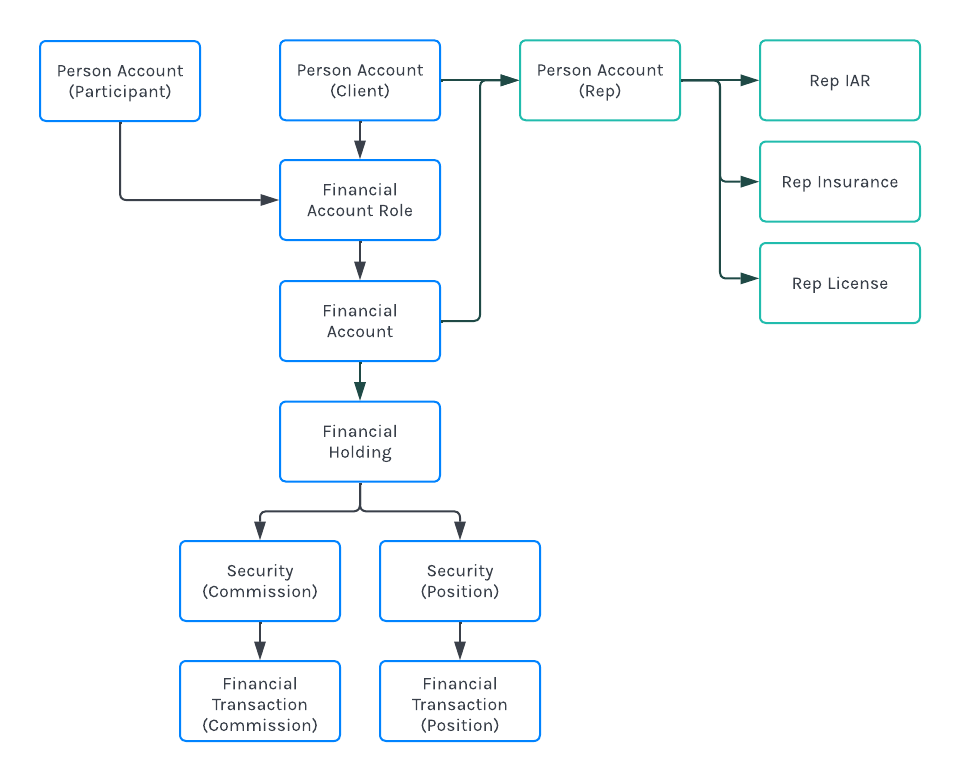 If you want to talk about integrating with LPL and establishing a data integration strategy, let's connect.