The next generation of investors demands a customer-centric approach to wealth management—and the integrated technology systems to support it
The wealth management industry stands in the midst of a sea change. As trillions of dollars are passed down from Baby Boomers to their Gen X and millennial children—and a new wave of Gen Z investors enters the market—the potential opportunity is richer than ever. But today's investors are not their parents, and for wealth management firms who fail to bridge the gap, the risks are just as great.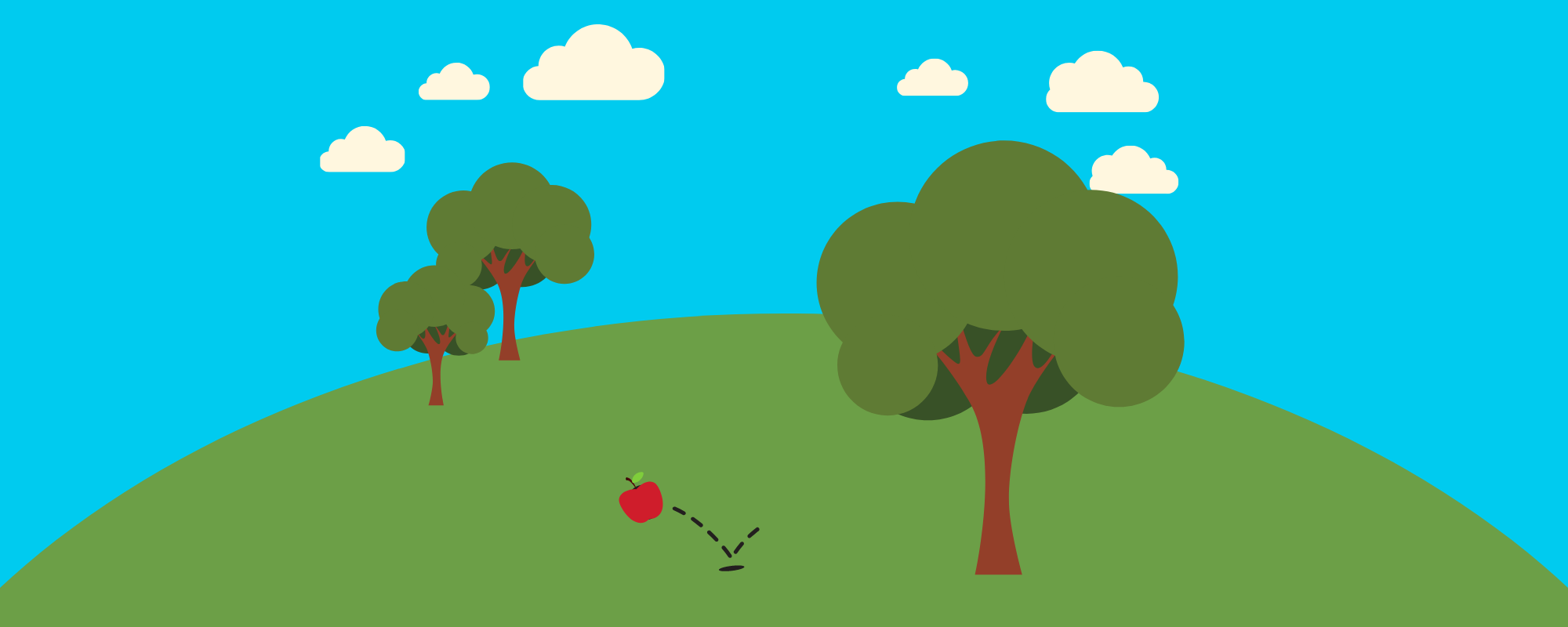 When the apple falls far from the tree
Younger investors differ radically from their parents in their practices and perspectives:
Their financial goals are different. While Gen-Xers and baby boomers are more likely to save for retirement, millennials tend to be concerned with day-to-day expenses and college debt. In addition, they lean toward smaller initial investments and micro-investing trends.
They engage in new ways. The next wave of investors prefers interacting with their wealth managers across a wide range of channels—mobile, live chat, online, phone, email and face-to-face—with 24/7 access to on-demand information and advice.
Their expectations are higher. Innovation and technology have raised the customer service bar across every industry. Tech-savvy, disruptive competitors continue to emerge and are increasing pressure on traditional firms through low-cost services, and digital-age capabilities and experiences.
At the same time, investors have worlds of data at their fingertips. And while the flow of information goes both ways—68 percent of clients are willing to share more personal information—customers also demand more personalized advice in return.
Today's generation of wealth management clients expects:
Advisors to truly understand their household's financial goals and anticipate their needs with comprehensive solutions, not just financial products
A "trusted coach" who communicates frequently, is easily accessible and is backed by broad support from an extended wealth management team
An effortless experience marked by seamless interactions across all channels at all times
To capitalize on the massive opportunity this era affords, wealth management firms must adapt to heightened client expectations and differentiate themselves through customer experience. Those who embrace advanced technologies to increase client engagement and build meaningful relationships stand a better chance of capturing new investors—and retaining existing ones.
Out with the old…
Despite this massive shift in financial assets and customer expectations, many wealth management firms are ill-prepared to meet the challenges it brings, generally from underinvestment in the technology to do so. Often, valuable insights are hidden within inadequate, disconnected data systems. Information is stored in myriad places: multiple software systems, excel spreadsheets, saved emails, paper records—in some cases, even post-it notes on advisors' desks.
As a result, financial advisors are hobbled. They are stuck using tedious manual and paper processes and "swivel-chairing" between systems, unable to gain a complete picture of their clients' households or deliver the proactive, personalized advice they expect. Transactional, siloed data sources impede effective sharing across the organization, preventing the team-wide service this generation of investors demands.
… And in with the new
It's time for financial services firms to become more customer-centric. Priorities must shift to the front office, with an emphasis on supercharging the client experience. Financial advisors must be empowered with the tools to help them anticipate and meet client needs, and ultimately increase wallet share. Wealth management teams must be able to collaborate around their valuable customer data, wherever they are and whatever device they're using. Advisors must be given the insights to translate leads into high-value relationships and grow their books of business.
The key to this approach is integrated technology solutions that maximize customer engagement. These systems must feature:
A panoramic, 360-degree view of each client and household, with insight into accounts, goals, relationships, interactions, life events and more
Multi-channel functionality and automated engagement tools that allow advisors to access data and seamlessly communicate with their clients anytime, anywhere
Robust data analytics that give advisors critical insights and real-time visualization, helping them service clients more effectively
Optimized consoles and automated processes to eliminate "swivel-chairing" between multiple systems and maximize productivity
Collaboration tools that enable firms to share data, work across departments and leverage the entire team's expertise
Zennify-ing the customer experience
Fortunately, financial technology companies and their partners have stepped into the fray to help wealth management businesses build such platforms. They understand that the answer lies in updating and integrating disconnected tools and processes, and bringing them together to create powerful, comprehensive technology ecosystems.
In fact, research reveals that wealth management firms with integrated technology systems generate 50 percent more financial plans and investment proposals than those without. Ultimately, this approach translates into 78 percent larger books of business and 46 percent greater revenue and production.
To this end, Zennify has created a comprehensive wealth management consulting practice that helps firms harness the power of integrated technology to meet the expectations of today's smart investors.
Zennify's approach leverages leading technology—based on Salesforce Financial Services Cloud, paired with best-in-class financial services applications—and backs it with years of experience and broad industry knowledge to build transformative solutions for its wealth management clients.
As a Salesforce Platinum Consulting Partner, Zennify draws on its deep understanding of industry best practices and familiarity with widely-used technologies for financial planning, household wealth insights, portfolio and practice management, data aggregation, workflows, connections with custodians and more to help wealth management firms create intelligent, high-touch customer engagement platforms.
For organizations already using Salesforce who have not yet made the leap to Financial Services Cloud, Zennify offers flexible, scalable, easy-to-implement upgrade pathways that enable them to take full advantage of all that the solution has to offer. Whether through clean upgrades that allow customers to get up and running quickly on Financial Services Cloud with minimal disruption, complex upgrades that preserve existing customizations, or completely new org implementations that let clients start fresh and re-imagine core processes, Zennify delivers proven methodologies and blueprints for success.
Salesforce Financial Services Cloud for wealth management
At the core of Zennify's approach lies Salesforce Financial Services Cloud, built on the world's number one Customer Relationship Management (CRM) platform, reimagined for wealth management institutions and enabling them to put customers at the center of every interaction. Financial Services Cloud aggregates data such as financial accounts, goals, relationships, interactions, life events and more into a 360-degree view of every client and household—paired with powerful analytic tools for advisors.
Zennify integrates Financial Services Cloud with other core financial technology systems, creating a single pane of glass that enables wealth management organizations to:
Deliver personalized advice across all channels
Transform client data into actionable insights so wealth managers can anticipate customer needs and deliver the personalized recommendations they expect—on any device
Manage multiple clients and households, track financial goals and life events, and offer customized, contextual advice that builds trust and relationship value
Capture and visualize financial account information, goals, business groups and interactions within and across clients, households and relationship networks
Grow relationships and earn multi-generational trust
Utilize visual relationship mapping to identify the connections that matter most to clients, earning loyalty from one generation to the next
Track clients' households as they grow and change to ensure retention over lifetimes and beyond
Boost team and advisor productivity
Empower advisors and managers with critical business insights that unify teams across the organization to focus on serving clients' financial needs
Improve the efficiency of sales, service and operational activities with seamless processes powered by time-saving automation
Put artificial intelligence to work, enabling advisors to work smarter and faster through immediate insights, recommended actions, tailored task lists and more
Streamline the client onboarding process through real-time collaboration, automated workflows and the elimination of manual processes
Leverage intelligent automation to market more effectively to clients and focus on strategies with the highest payoffs
A trusted advisor to your advisors
Zennify works with leading wealth management firms to build technology systems that boost customer engagement and offer impressive ROI in the form of increased wallet share and bolstered books of business. Numerous companies, such as financial planning and investment management firm Financial Engines, have entrusted Zennify to help them tap into the potential of today's changing wealth management market. Why?
Your business is our business. Our powerhouse consultants will study your organization from the inside out to gain a solid understanding of your operations, processes, tools and systems. No detail goes unnoticed. Plus, Zennify's team—with over 100 Salesforce certifications under its belt—has years of experience in the wealth management space and is familiar with the technologies you already use.
We bring it all together. We combine our extensive industry expertise, knowledge of best practices and proven methodologies to develop the most effective, comprehensive solution to meet your unique business goals.
Enabling your vision is our passion. As a trusted implementation partner, we will work side-by-side with you to envision, plan and construct a fully integrated, end-to-end, scalable wealth management ecosystem—and give you the tools and training to make it a success.