With key AI thought leaders like Sam Altman, Dario Amodei, and Clara Shih, numerous innovations across generative to conversational AI, over 1,500 sessions, 40,000 attendees, and millions of online viewers, it's no wonder that Dreamforce '23 was the place to be for all things AI in 2023.
The biggest announcement that had everyone abuzz was on how Salesforce natively integrated conversational AI assistance and generative AI into the platform.
Here are our favorites:
Einstein 1 & Einstein Copilot
Also known as the relaunch of the trusted AI platform that we all know and use, the Einstein 1 platform integrates AI into users' workflows. We're big fans of enabling seamless, intelligent workflows – and that means having everything you need in one place without toggling between apps or windows. Einstein Copilot, the built-in conversational AI assistant, can now increase efficiencies with Prompt Builder, Skills Builder, and Model Builder.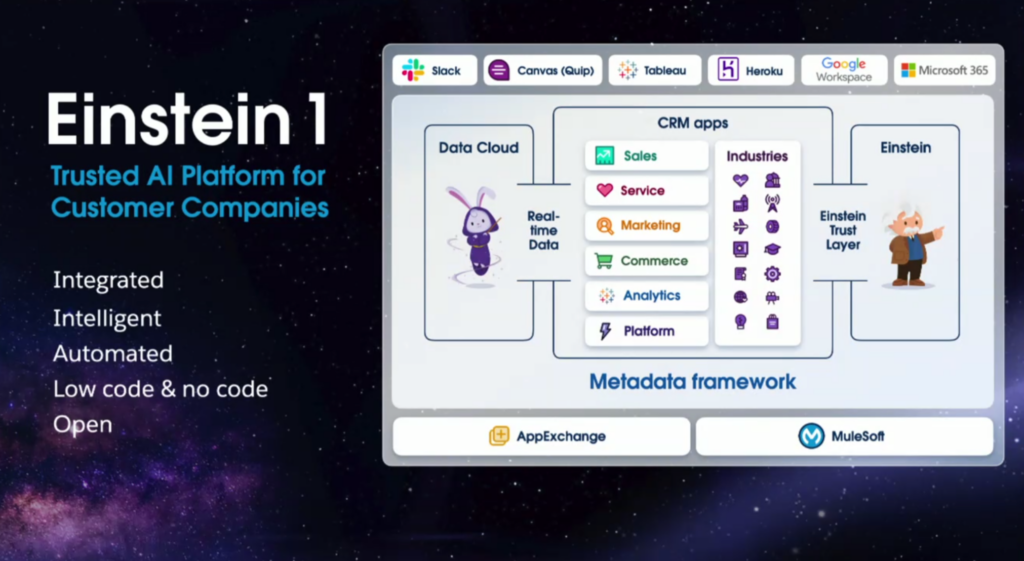 We're excited about Einstein Copilot's open-endedness and ease of use. We like that we can chat with it in natural language (i.e. like you're speaking to an actual person), and configure it to meet our specific needs. In a nutshell:
Prompt Builder: Users can build, test, and deploy generative AI prompts.
Skills Builder: Salesforce admins can grant access to generative AI capabilities on the Salesforce platform to users for defined use cases. This access grant is in the form of embedding a 'skill' into a Salesforce Flow.
Model Builder: Users have the flexibility to select their preferred AI models, from Salesforce's proprietary large language models or one of their preferred partners, including Anthropic, Cohere, Databricks, Google Cloud's Vertex IX, or OpenAI.
Free Data Cloud & Tableau Licenses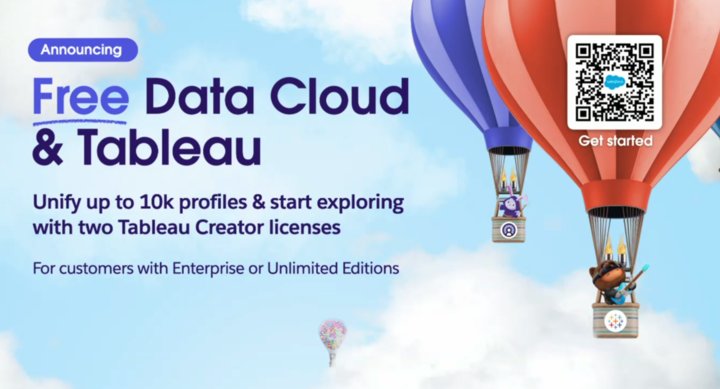 We all heard the big cheers and applause the moment this was announced: All Sales and Service Cloud (Enterprise or Unlimited Edition) users now have free Data Cloud (up to 10,000 profiles) and Tableau licenses (two free Tableau Creator licenses). Salesforce paves the way again to making data democratization and accessibility easy.
AWS Partnership
Salesforce's partnership with AWS allows users to bring their own data models to the Salesforce platform – whether it be "Bring Your Own Lake" or "Large Language" models. The Einstein Trust Layer ensures that proprietary company data is masked and not used for training LLMs.
Powerful Slack Innovations
75% of generative AI users say they want to use the technology to help them automate work tasks (rest assured, Zennify is part of that 75%!). Here's where the power of Salesforce and Slack together comes in, with AI features in Slack's conversational interface. We're talking:
Channel Recaps provide summaries of any channel's activity, allowing users to focus on important information. This is much, much needed, especially as Slack is the preferred comms channel for many organizations.
Thread Summaries that summarize threads, making it easier to follow lengthy discussions.
Search Answers provide search results and AI-generated summaries when users ask a question, helping users to quickly find information, locate internal experts, or understand team processes.
Automation features that streamline work processes through Workflow Builder – a no-code way to automate tasks and integrate 3rd-party tools. It also enables developers to build custom apps that are hosted directly in Slack – making it easier to integrate internal systems and implement advanced business logic.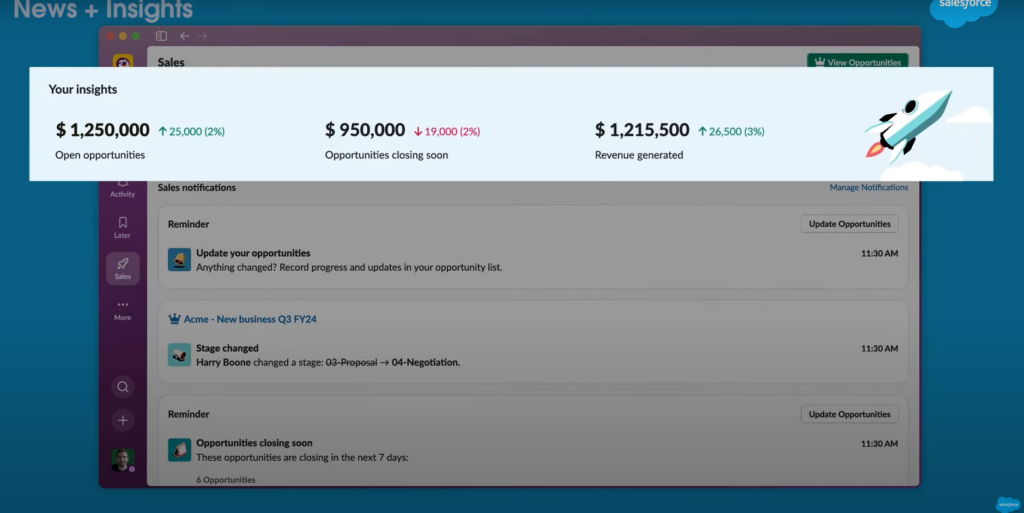 Data Graphs in Data Cloud
Check that Einstein can access all the data required to answer your users' questions with Data Graphs. It's an easy and visually pleasing way to view relationships between all the data model objects. Like Schema Builder, users can use an intuitive drag-and-drop method to trace the data objects and rearrange the relationships.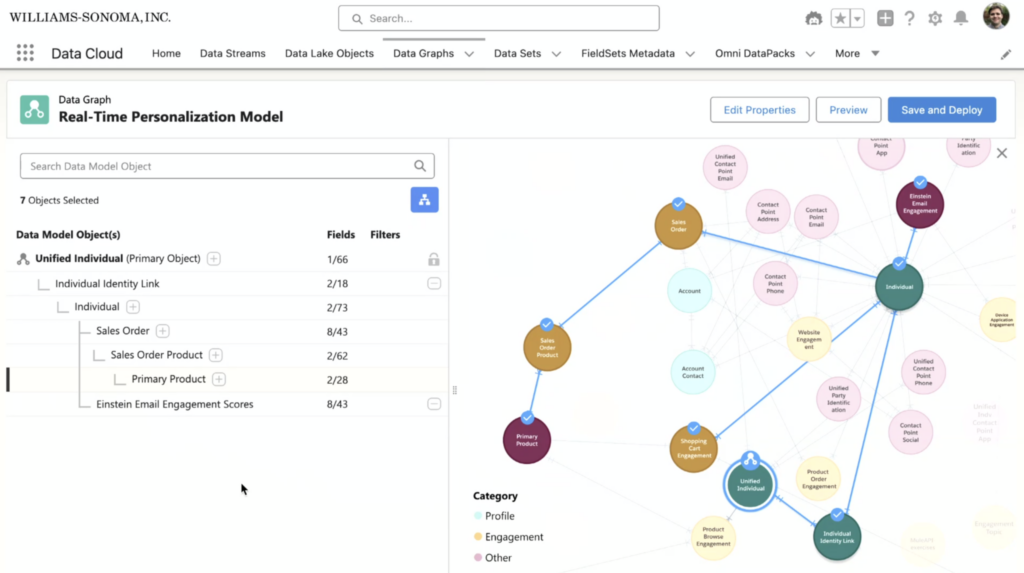 We left Dreamforce absolutely recharged and looking forward to what's next. With the rise of AI and growth required to enable the right data strategies, we can't wait to get back to innovating in our ZennLab and delivering the best of the Salesforce ecosystem to you.

Want to know how to make your data work for you? Reach out →