One of the top challenges still facing banks is the time it takes for customers to open an online deposit account. This process can take anywhere from 20 minutes to a whopping 24 hours. Think about how many customers abandon digital processes that take more than a few minutes. Customers want fast, easy experiences—and banking is no exception.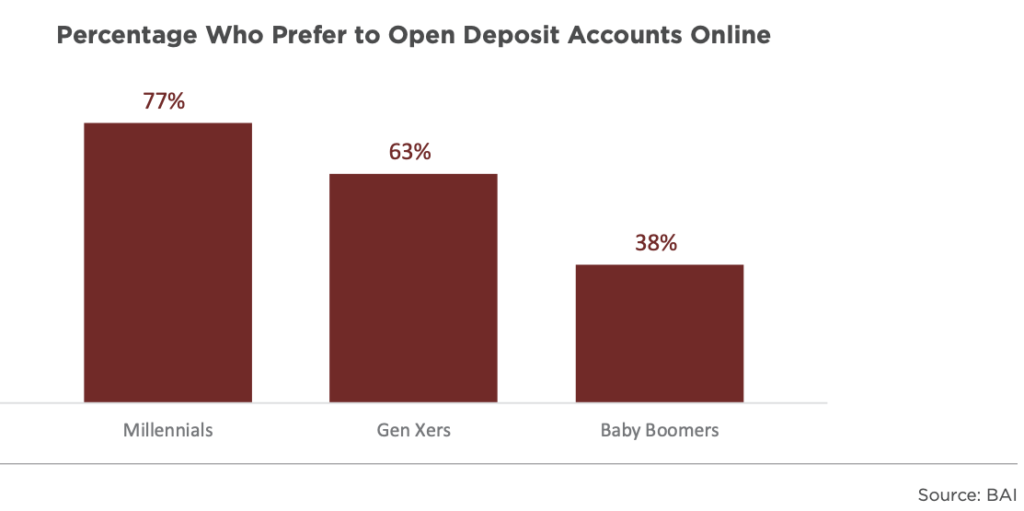 Zennify has created a Deposit Account Opening (DAO) solution, built on nCino, that reduces the time to open an online account to less than five minutes. This gives financial institutions a significant lift to their onboarding experience and helps them reach customers outside of their branch network.

Go Live in Weeks
ZennLab has created a fast DAO solution. The quick implementation timeline enables financial institutions to automate their DAO in weeks, providing quicker ROI!
Flawless Integrations
Our team of nCino finserv experts has developed pre-built configuration and connectors for specific banking core systems to ensure seamless integration with existing infrastructure. Zennify's nCino DAO Solution:
Leverages MuleSoft connectors
Configuration and connectors built for Symitar
Can be expanded to other banking cores
Speed Up Online Deposit Account Opening
By reducing the time it takes to open an online deposit account to less than five minutes, an automated DAO solution provides an elevated digital customer experience that is simple, fast, and reduces customer abandonment.

As nCino's fastest-growing and most experienced implementation partner, we pride ourselves on delivering services that create value for financial institutions. If you'd like to learn more about our nCino DAO solution and how it can help improve operations, acquisition, and the customer experience, get in touch.