nCino Fall '20 release notes are now available! The focus of the nCino Fall '20 release is increasing efficiency and risk reduction. We've reviewed the release notes and have broken down by business line the top new and enhanced features from this release that we believe will be impactful for your business.
The Fall 2020 release introduces Collateral Groups. Collateral Groups allow users to build a singular piece of collateral that can be made of several pieces of individual collateral and across several relationships. Then that Collateral Group, or piece of collateral, can be pledged to one or more loans as a singular unit of collateral. Collateral Groups create an efficiency gain and allow financial institutions to create a guarantee for a loan.
Enhanced Sole Proprietorship functionality makes it easy to represent the sole proprietor businesses. Sole Proprietorship enhancements mean that you now have the flexibility to define Sole Proprietorship defaults as individuals, businesses, or both for in-branch Deposit Account Opening, Online Application, Small Business Banking, and the Retail Loan Origination System.
Managing your covenants can be more streamlined than ever, helping both reduce risk and improve efficiency with enhancements to reporting capabilities, covenant extensions, and relationship association workflows.
Reporting enhancements to Covenants enable users to granularly define covenants to align with certain data points like specific loan officers and regions.
Enhanced extensions provide the flexibility to change the due date of a single covenant compliance record without altering the details of your covenant, giving you greater control over the dates for recurring covenants.
Now you can associate multiple covenants to loans from the relationship, rather than navigating to a single loan and associating a relationship covenant. Additionally, you can view relationship covenants from the relationship page and associate them to that relationship's loans, saving time and clicks.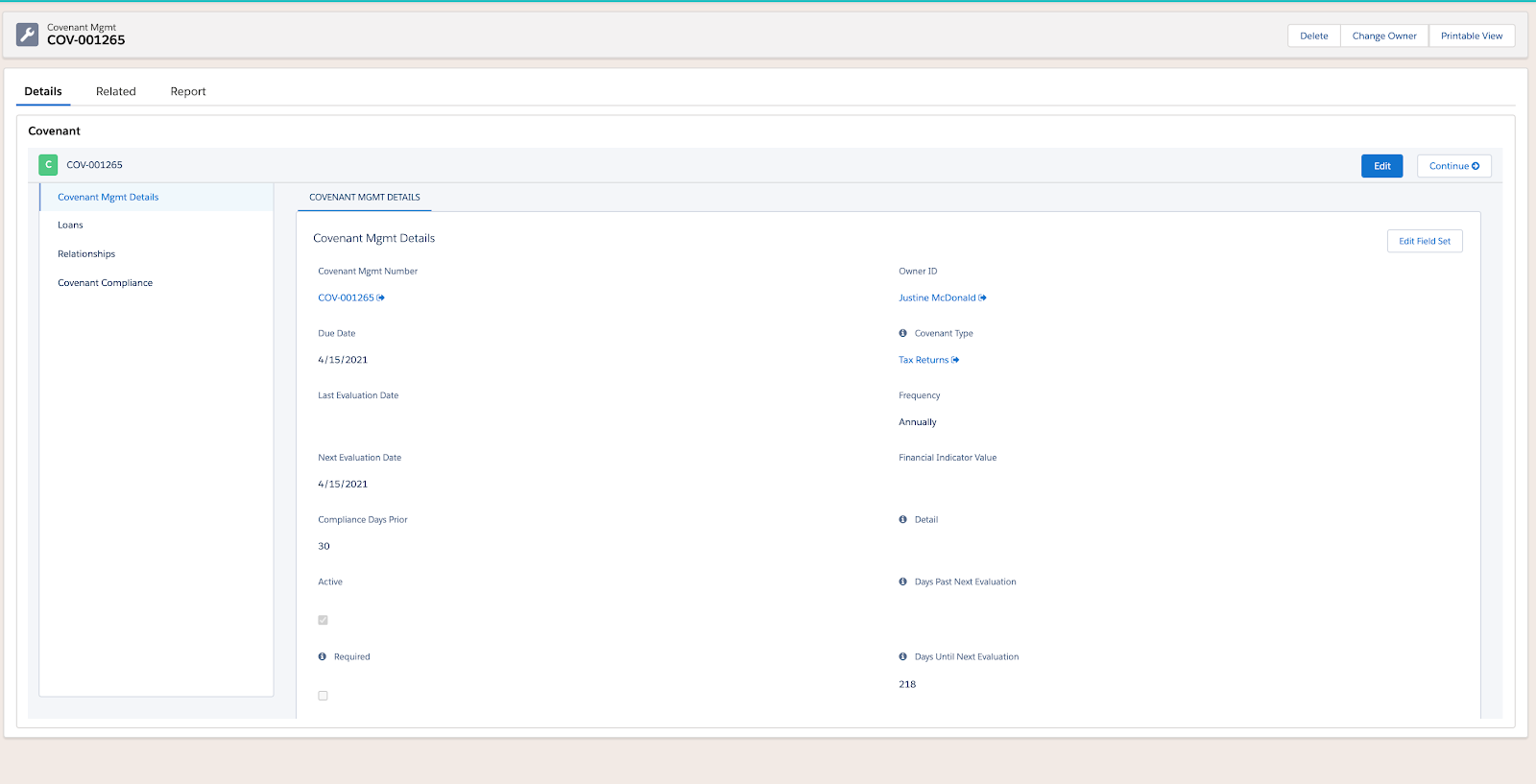 The enhancements to credit actions are really exciting because we have heard, time and again, that users experience intense heartburn over the process of creating a short-term extension while a renewal or modification is in process. With this release,  users can perform short-term loan extensions to extend the loan 30, 60, or 90 days so that customers can provide materials, all while maintaining the current loan structure.


We all felt like we were sitting in the audience of Oprah's Giveaway when we came across the enhancements to disbursements! Third-party services and documentation teams rejoice!!
nCino's Disbursements functionality provides a way to easily track single payments to necessary third-party services during the loan process. Not only do disbursements reduce time for retail and commercial projects, but disbursements also help to populate critical fields on Closing Disclosures.
Enhancements to the co-applicant process allow you to capture additional data for Co-owners and Others Involved. Now your financial institution can also control the user experience by enforcing a minimum and a maximum number of co-applicants.
With COVID-19 quarantine requirements, financial institutions are having to meet their customer needs utilizing technology that allows their customers to e-sign documents for account opening, closing loans, and more.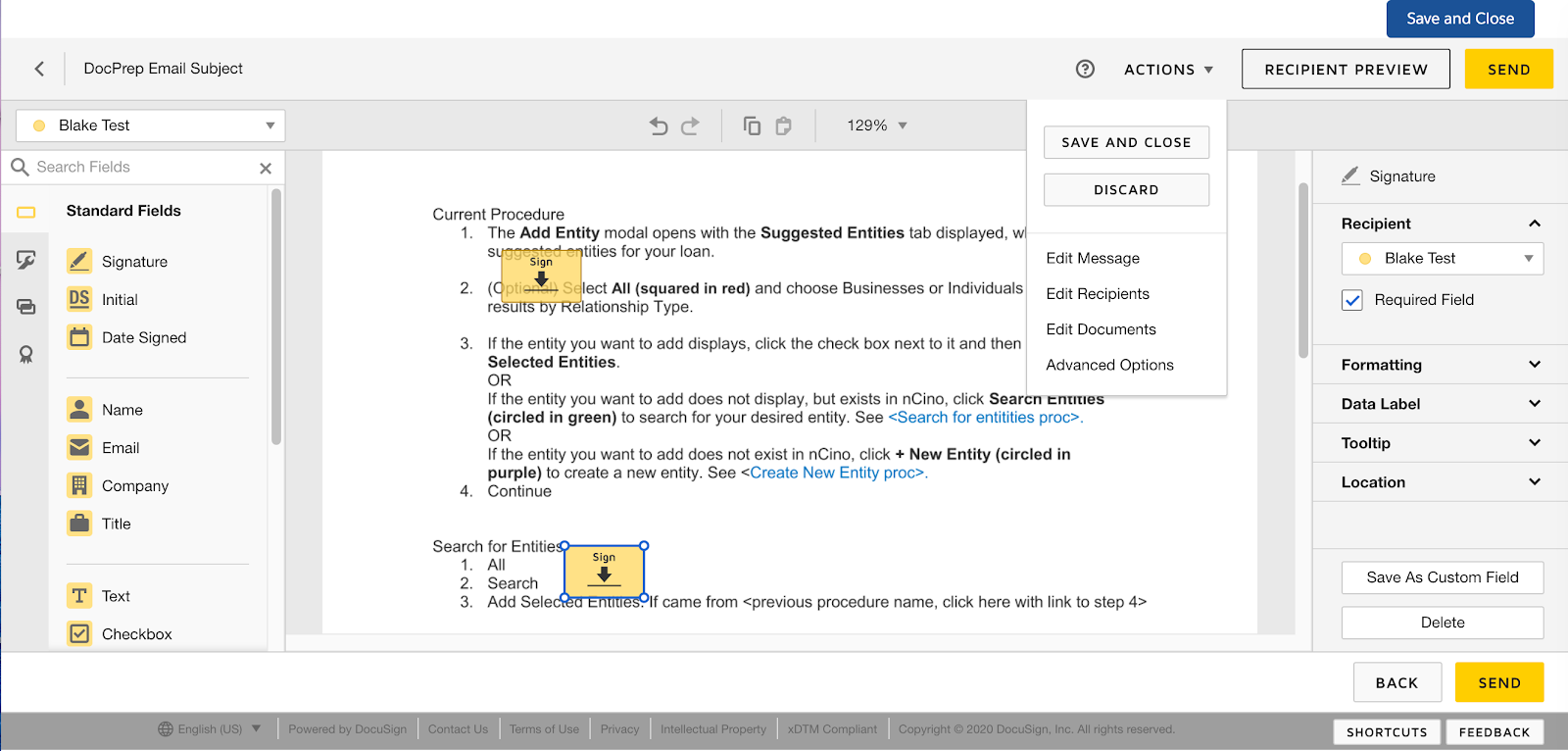 The nCino CoreLogic Flood integration enables users to generate flood reports on real estate collateral and track flood reports on that collateral over the life of the loan. CoreLogic Flood pulls Standard Flood Hazard Determination reports to determine that real estate provided as collateral for loans is not in a flood hazard area, or if it is, to ensure that the borrowers have the necessary flood insurance based on the property's level of risk.
Portfolio Analytics brings Loan Portfolio Profitability to Loan Analytics, enabling your financial institution to gauge profitability from a portfolio standpoint. Loan Portfolio Profitability helps you identify when there is particular profitability in a sector so you can place additional emphasis there.
Loan Portfolio Profitability provides the following:
Insightful metrics users can employ when providing executives with critical data to inform decision-making.
Key benefits that lead to profitability yield, helping maximize gains for your financial institution.
Empowerment for all users, not just administrators, to create profitability sets and compare actual figures to various projections.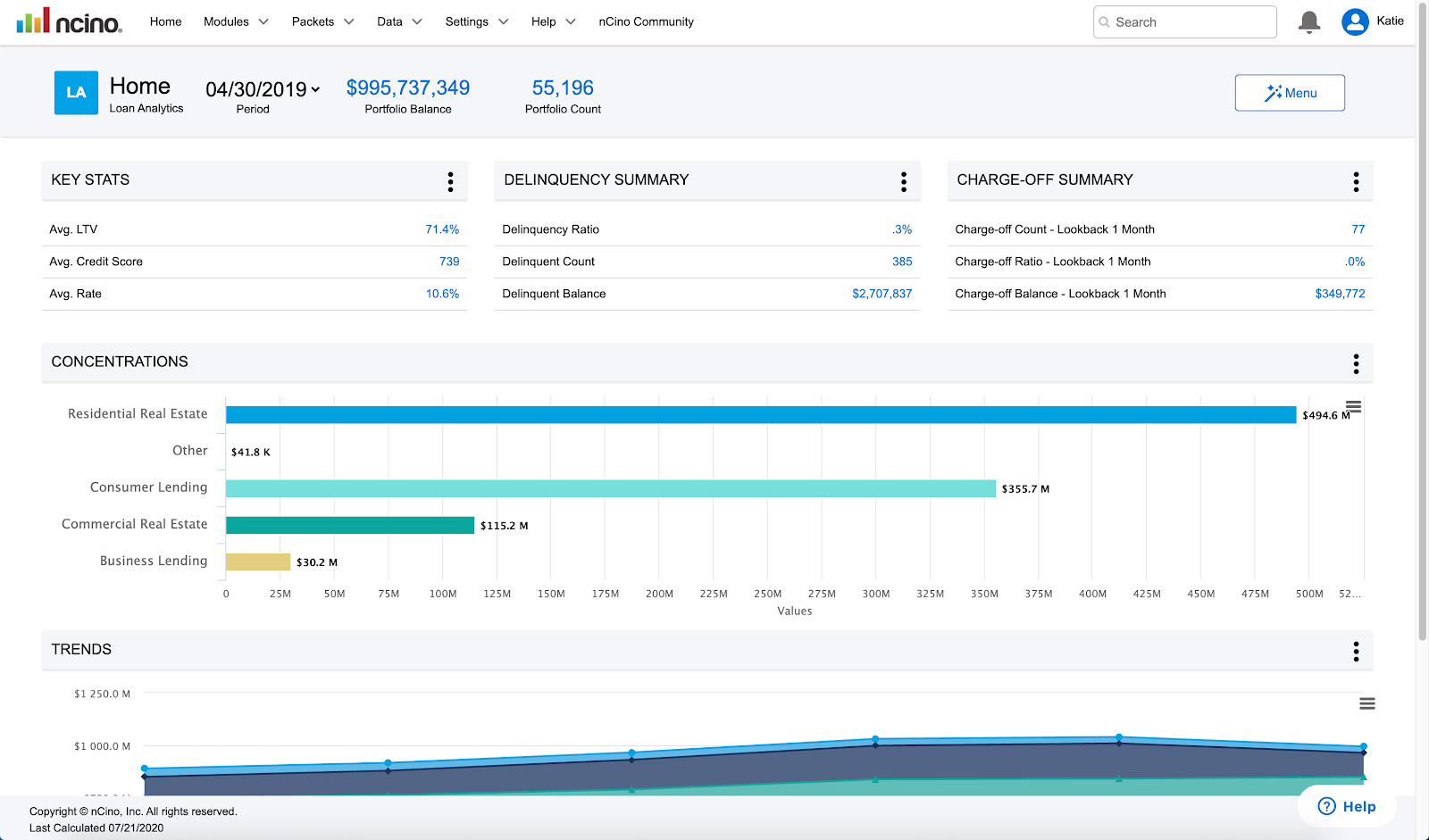 Zennify's team of nCino experts is ready to help you get the most from this release. We offer expert services, no matter where you are in your nCino journey.
Strategy
Implementation
Managed Services
Change Management, Adoption, Training