nSight, the premier annual event for nCino customers, partners, and employees returned this year in-person and it was the biggest, most awesome nSight yet!
For the past two years, the conference has been remote, and while the content has been enjoyable and included a chatroom round-table format….those of us who have previously experienced nSight knew it just wasn't the same. As a nCino Community Champion, when I saw that 2022 nSight was going to be in person I audibly squealed with joy!
My first nSight user conference was in 2019. I wasn't a Community Champion at the time. The bank I worked at had started our phased go-live and I was getting adjusted to being a newer admin. I was eager to learn about current and new features, and to connect with other admins in the ecosystem to trade tips and tricks. In preparation to be an admin, I gained access to the nCino community and jumped right into articles and user groups—asking questions and answering them if I felt confident I had an answer.
Quickly I identified who the nCino Community Champions were and they became celebrities to me. So at nSight, I was star-struck by people like Jessica Brown, the original nCino Community Champion, and Jenn Sansone.  V.J. Watkins, the community manager, and THE Jennifer Adams. Anyone who completed nCino training videos two years ago will never forget "I'm Jennifer Adams…"
Fast forward to 2020 and I was nominated and selected to be a nCino Community Champion. To say I was stoked is a gross understatement.
Now in 2022, attending as a partner and 3x Community Champion, I feel seasoned, yet with all of the same excitement of my very first nSight. This time around, I'm giving tips and tricks to clients, my Zennify teammates, and our nCino counterparts to make nSight a valuable experience for all.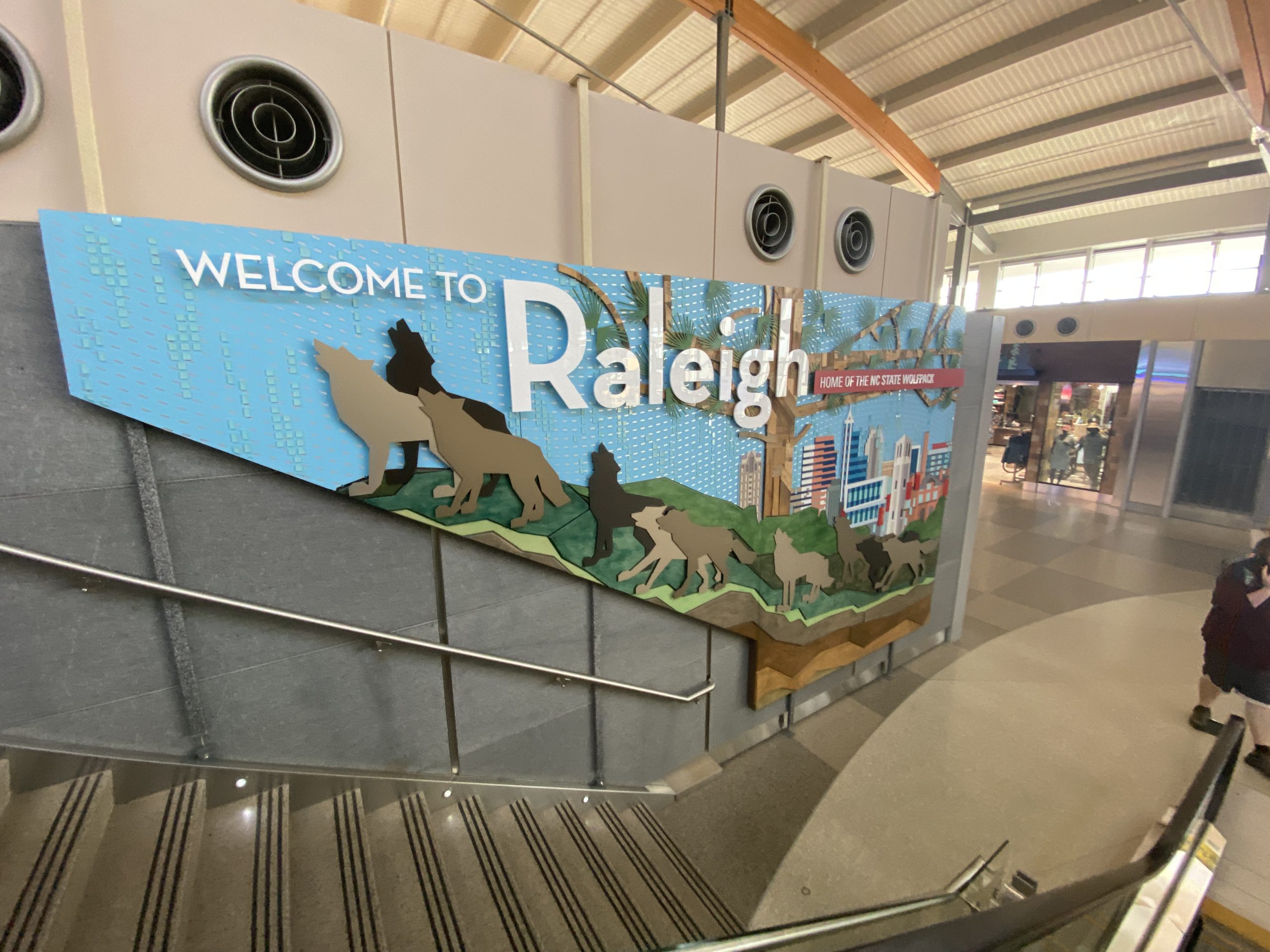 Sunday morning, I boarded the flight from North Carolina with my dear friend, Kristi Cornette-Herron. That night we connected with Sara Fletcher of Platinum Bank and enjoyed discussion over the delicious offerings at Whiskey Kitchen (try the boiled peanuts, you won't regret it!). The following two days were jam packed with nCino University at nSight, exclusive to nCino customers.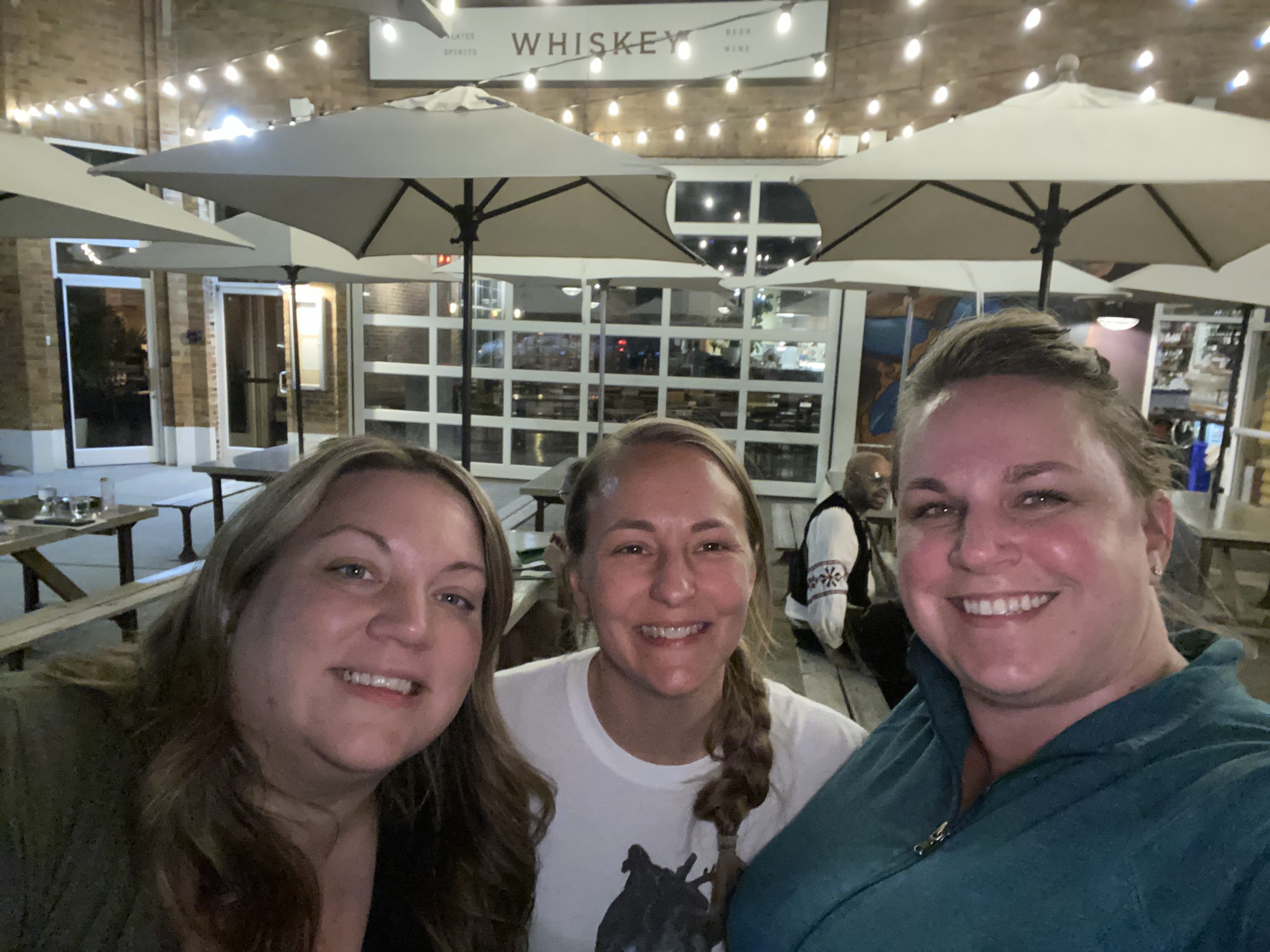 Monday, I took out to the town to check out the convention center and enjoy all of the beauty that Raleigh has to offer. I was enamored by the amount of street art that exists throughout the city.  Every time on a new road or going down a path I'd followed before, I found something new to catch my eye.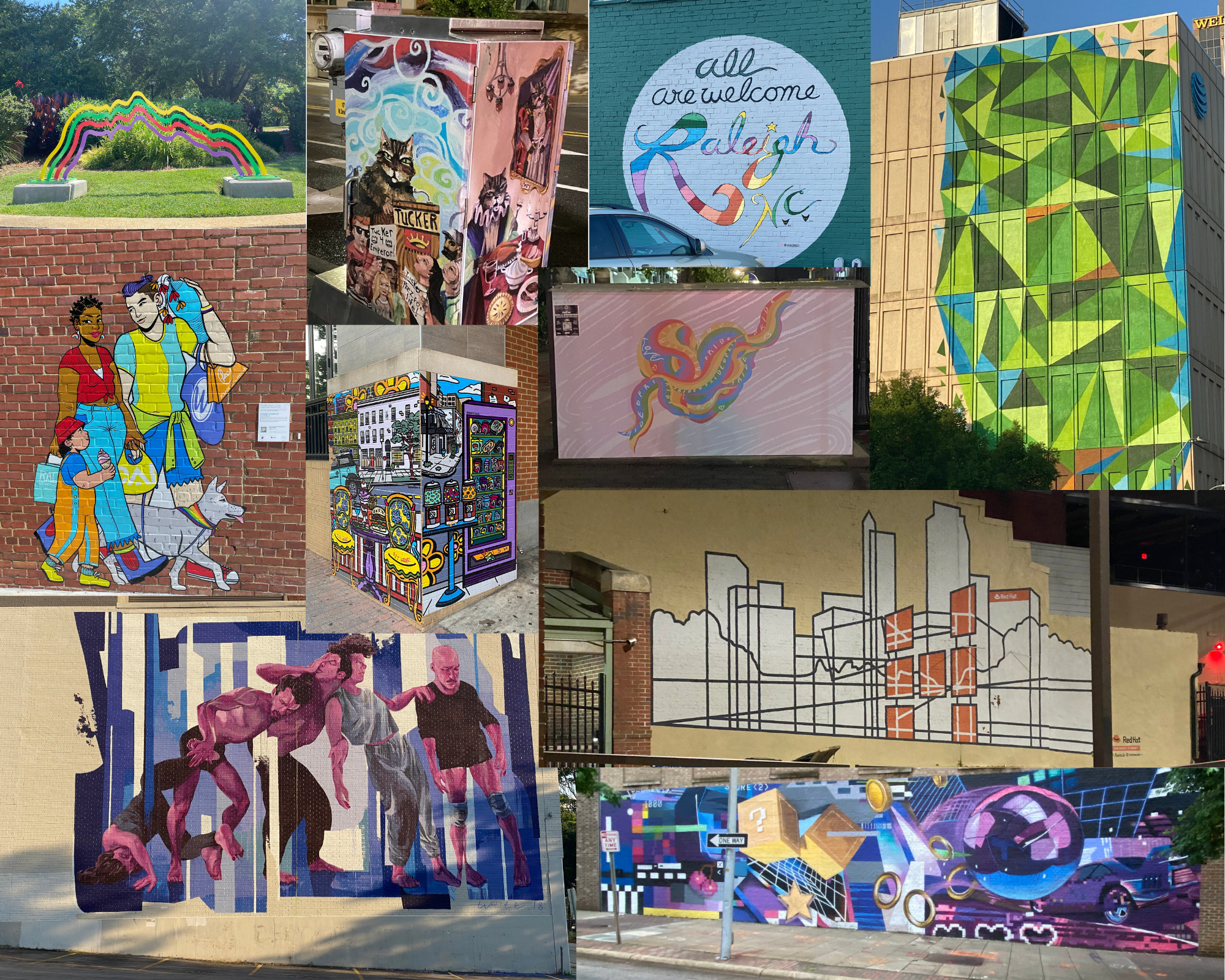 After lunch with the Zennify team, I headed over to registration. I heard my name called and I looked over to find V. J. Watkins, nCino Community Manager. After a big hug, I captured a selfie and so began my 'mission' for the rest of the conference. With each new connection or re-connection, I aimed to grab a selfie to capture the joy of the moment. Here are a few of my favorites.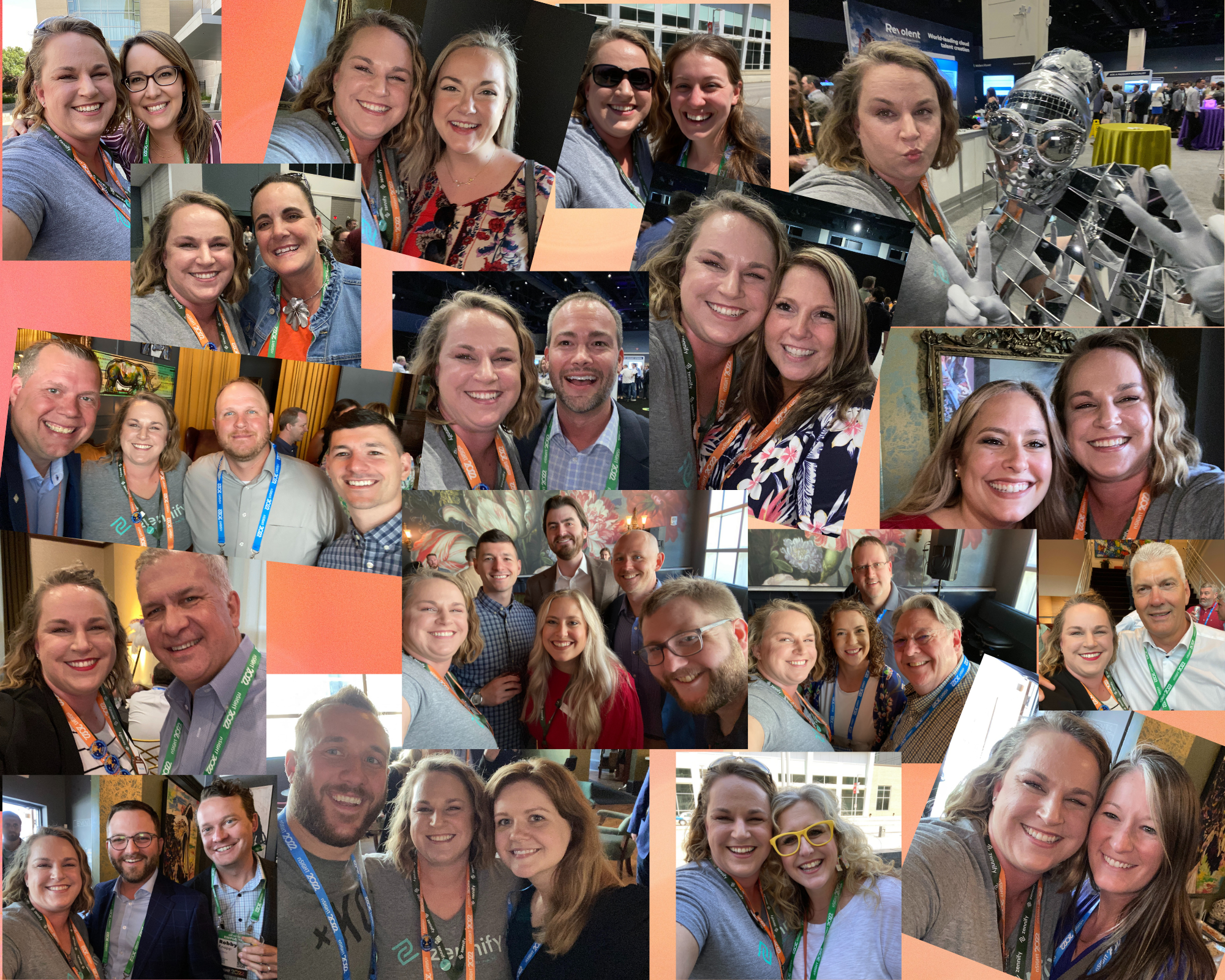 From left to right, top to bottom: Stephanie Melfie, nCino; Jennifer Adams, nCino; Robin Gillman, nCino Community Champion, Slalom; V.J. Watkins, nCino; Mirror Lady; Chris Hobson, nCino; Jenn Sansone, nCino Community Champion, Silverline; Bailey Bintz, Zennify; Eric McCoy, Zennify; Christopher DeLeo, S&T Bank; Paul Yuccas, Zennify; Greg Thompson, nCino; Daniel Miller, Zennify; Ty Williams, Zennify; Alex Slack, Zennify; Chelsie Hatoway, Ryan Booher, Tom Mulcahy, First Internet Bank; Pierre Naudé, nCino; Hayes Harkey, nCino; Robby Knapp, nCino; Brandon Unruh & Katie Marshall, nCino Community Champions, CrossFirst Bank; Krit Daigle, nCino; Erin Weissinger, INTRUST Bank
That afternoon, the nSight Welcome Reception was sandwiched between the Zennify hosted VIP Sip n' Social event with DocuSign where we welcomed our clients, nCino counterparts, and our team to enjoy a tasty cocktail and learn how to optimize their nCino investment, accelerate their Deposit Account Opening implementations and maximize their customer experience with Online Application.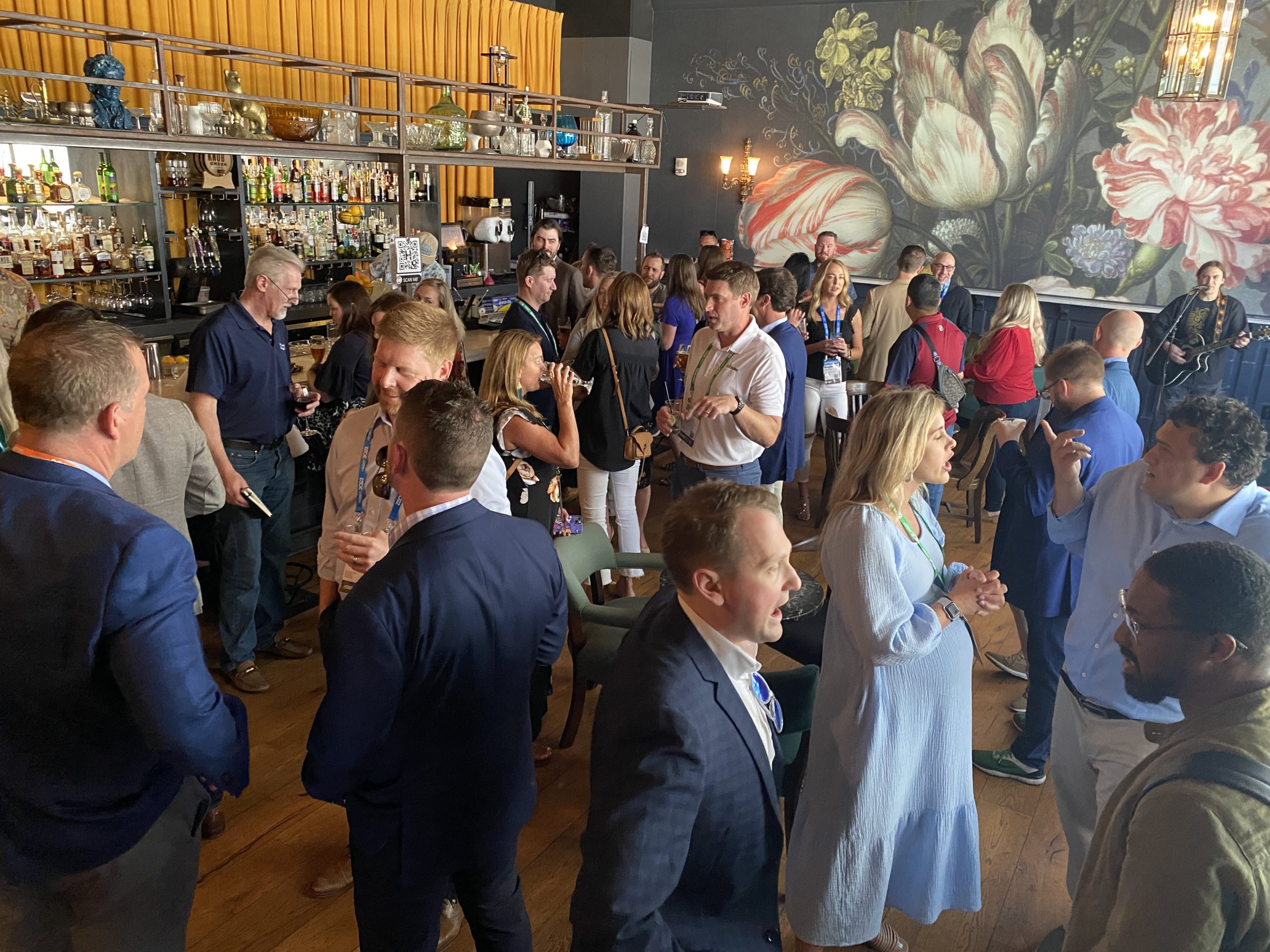 The next two days were jam packed with the meat and potatoes of the nSight conference. The keynote sessions started with 'Together We Win,' hosted by Pierre Naudé, Chairman and CEO of nCino. He highlighted the theme of the conference: to have deep communication with and understanding of your clients. To do this, the banking industry must adapt to the rapid changes in the economy and embrace technology to win. nCino is laser focused on leveraging data intelligence, AI, and machine learning to take the platform into the future through an investment of over 25% of revenue on R&D year over year for the past 10 years.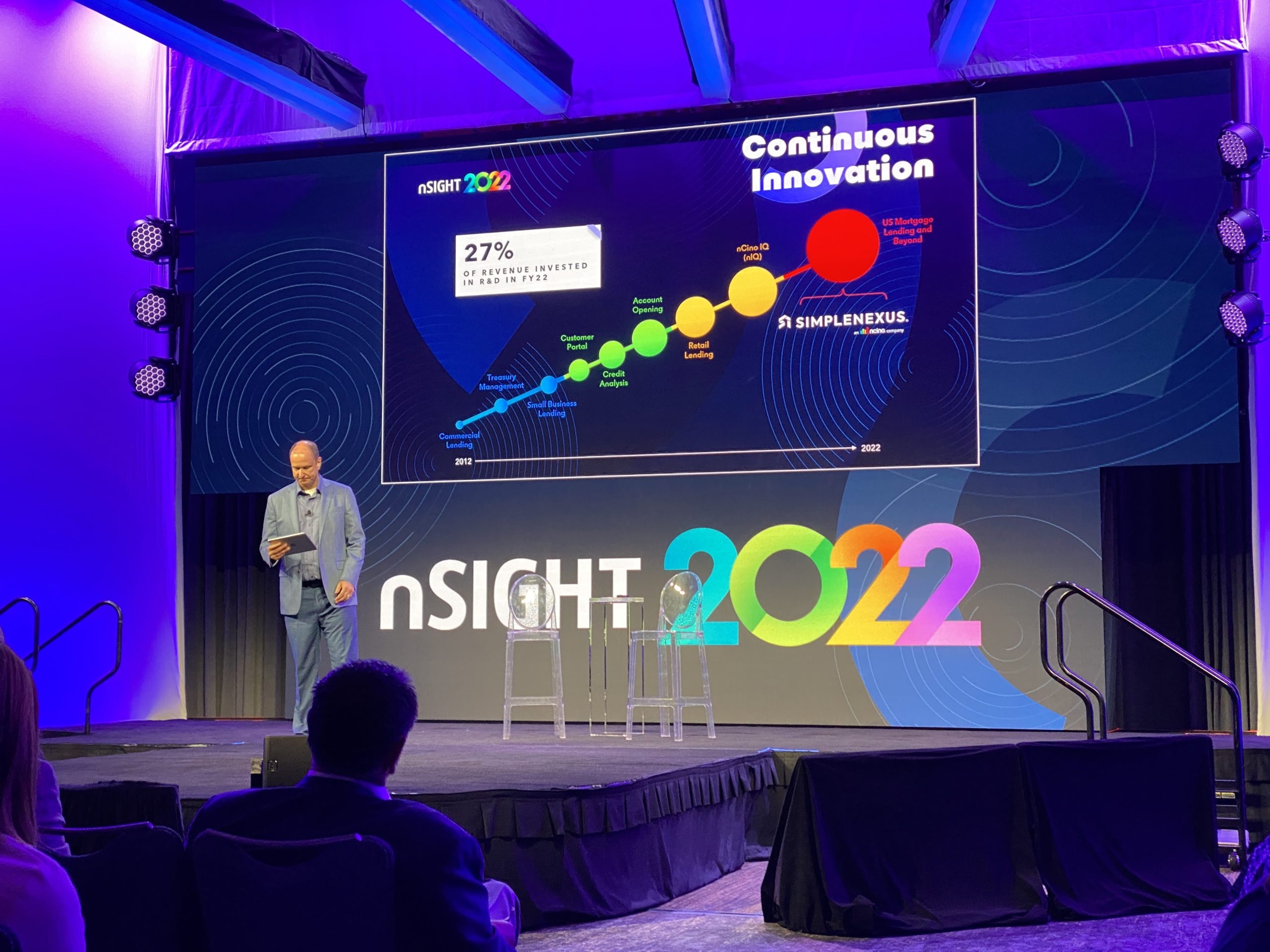 I was most excited to hear more about nCino's acquisition of SimpleNexus, a home buying platform, and what this means for nCino in the retail mortgage space. Through Simple Nexus, banks will be able to offer digital experiences that are centered around the customer lifestyle.  Providing them an experience that is both fast and personal. These experiences will allow financial institutions to stand out among their competitors in the race to build a deep understanding of their clients' needs.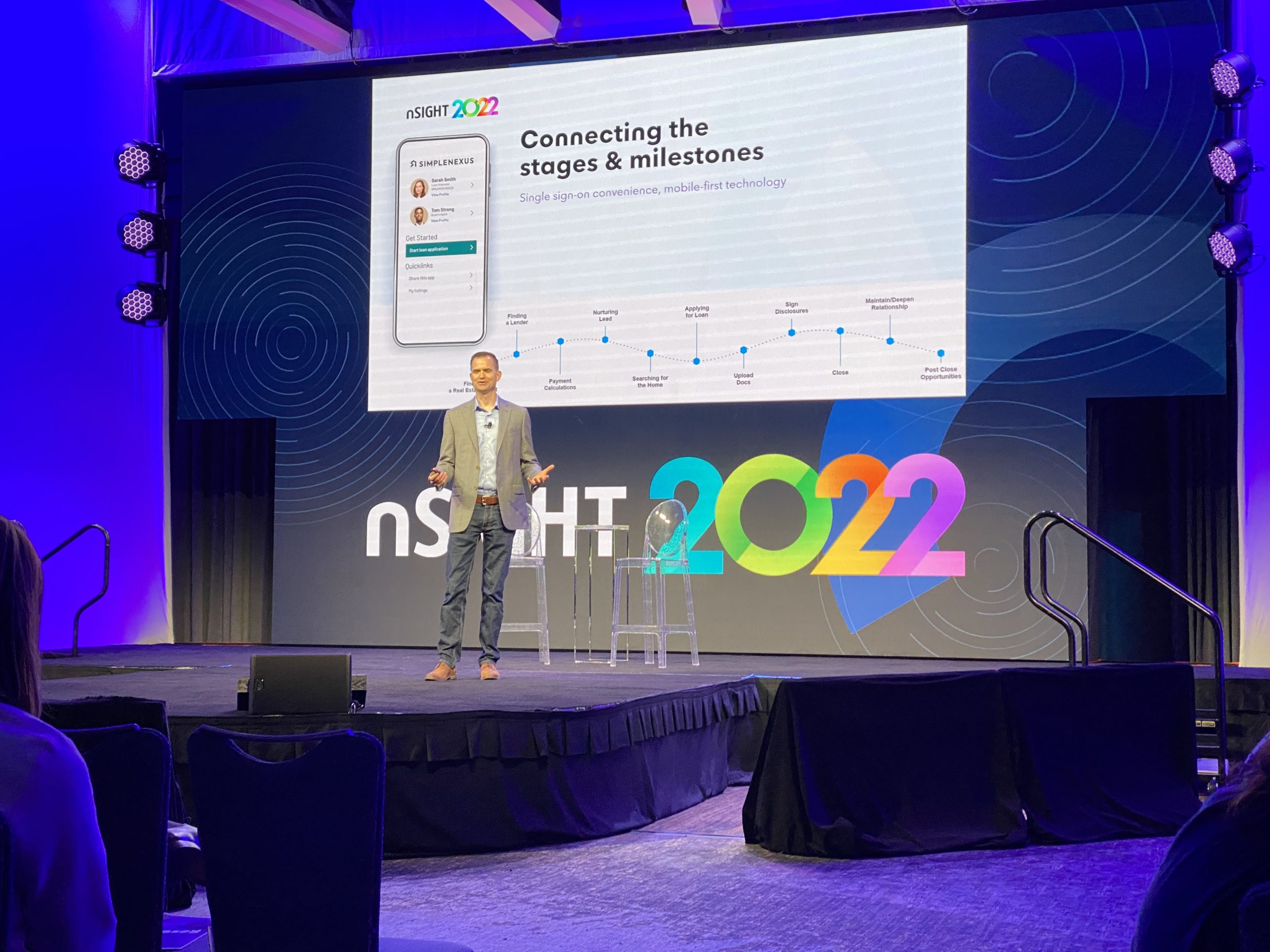 The first day of general sessions closed with Amy and Ben Wright, sharing their journey through the creation of Bitty and Beau's coffee shop which brings people together through inclusivity in hiring people with disabilities and sharing diverse experiences. nCino opened a Bitty and Beau's coffee shop in their Wilmington office earlier this year as part of their commitment to 'Do the Right Thing,' one of their core values.
After general sessions, attendees were able to attend breakout sessions, roundtable discussions, or head down to the community lounge where they could meet with nCino product owners and catch a live demo.  This was the place to be for socializing and of course what would any conference be without SWAG!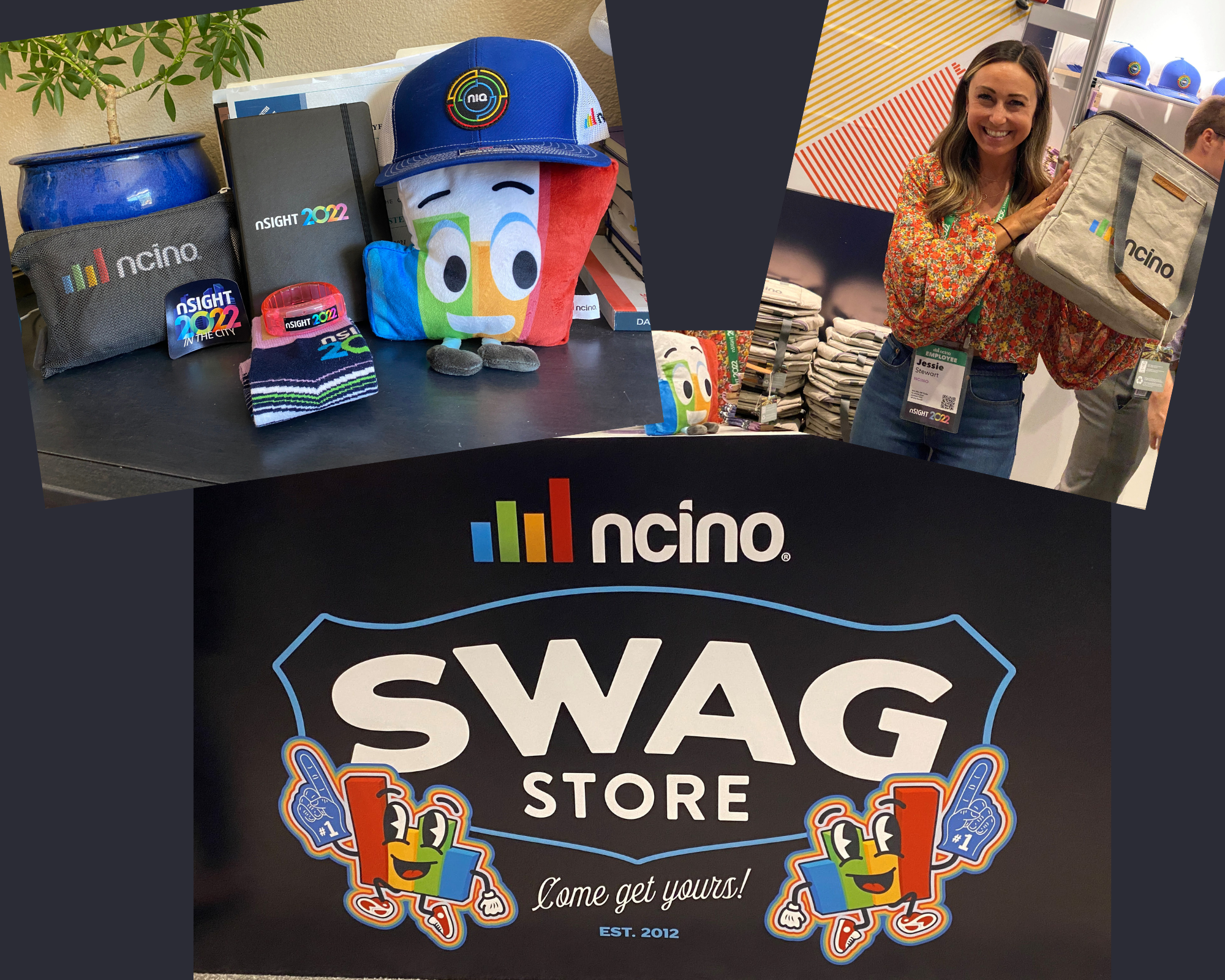 This year nCino took a new approach to swag and instead of handing out swag bags, at registration all attendees were given an nSight 2022 moleskine notebook and pen. The fabulous Jessie Stewart and team manned the store and made sure that everyone that came for swag got some. They gave each attendee a pair of the ever-memorable nSight 2022 socks and the option to select an item from the swag store. Some of the amazing items available include cooler bags, tumblers, packing cube set, nIQ branded hat, stickers, a magnet, and most memorably – nCino's plushie toy, Barry (pronounced BAR-ry). Each attendee was able to spin a wheel to receive a second item which came from a stock of items from previous nSight events.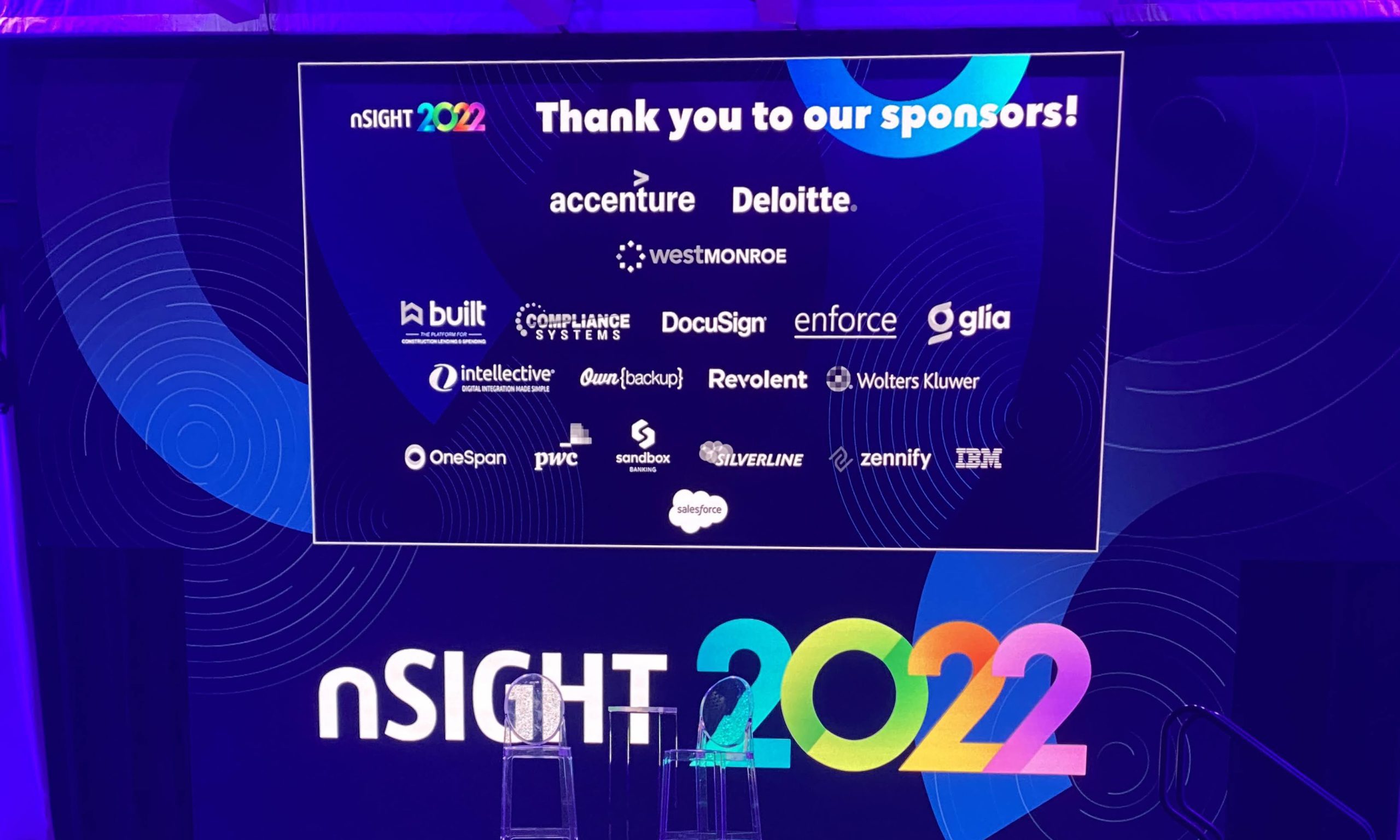 As I reflect on the overall experience, 'better together' and 'together again' combined with the overall theme of working with the right partner on the digital transformation journey, in a lot of ways it's reflective of the work I do as a nCino Community Champion as a consultant with Zennify.
As a Community Champion, I aim to bring people together and through our diverse experiences we all achieve success when we work together.
As a consultant with Zennify, I'm privileged to work among amazing people that serve as Trusted Advisors, that have a deep understanding of our clients needs and that share the common goal of working with financial institutions to navigate through change management, developing a solid center of excellence, and consistently innovate with their clients.
This was the BEST nSight yet and although its time in Raleigh has come to an end, the memories created here will never be forgotten. It was the perfect place for the nCino community to be 'Together Again.'  I'm already looking forward to May 9th-11th, 2023, where nSight will be in Charlotte, NC. and I'll be your guide to enjoying all things nSight!

Zennify is the most experienced and fastest-growing nCino implementation partner, because financial institutions love our attentive approach to consulting.