Salesforce Financial Services Cloud might seem too good to be true for insurance. We guarantee it's not.
As the Financial Services vertical moves upward on the steep digital transformation climb, three areas are often challenging for both consumer and commercial policies, as well as financial insurance services product companies. To optimize growth, insurance agencies must face the following issues:
Weaving together multiple data sources to create a 360-degree view of prospects and customers
Creating a powerful and intuitive platform for not only internal team members but also independent agents and agencies to easily, accurately, and quickly service multiple needs of consumer and commercial clients
Using prospect and customer data to quickly and easily generate quotes, often not only from internal systems but also from multiple carriers and underwriters
Salesforce Financial Services Cloud can tackle these issues—and more.
A Unified 360-degree View of Prospects and Customers
Knowing who your prospects and customers are across multiple systems is always a challenge. Different internal and partner users may manage and own different contact information (e.g., email addresses, phone numbers, and addresses) that is often siloed across platforms and databases or full of duplicative records in the same place.
At Zennify, we are experts in transforming your data to best serve you. We recently published full literature on how to guide your organization to reach this digital summit goal: Advisory Guide: How to Use Your Data for a Trusted Customer 360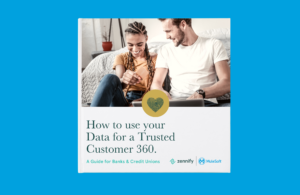 Powerful & Intuitive User Experience for Internal & External Partner Users
The powerful combination of Salesforce Financial Services Cloud with Experience Cloud can help you and your partners collaborate to deliver greater value and close more business using functionality like:
Financial Services Cloud Insurance data model
Account, Opportunity, and Case teams to provide granular control of access in relation to complex contract hierarchies that grant visibility through more than a single account or contract relationship

Extend team functionality through custom contact team members with help from Zennify

Experience Cloud Financial Services Cloud Partner Community to help partners onboard more quickly and provide an amazing branded experience and value proposition for why agencies and agents will want to partner with your organization
Quote Generation
Imagine a few pain points from different perspectives:
You lead a team or an organization with access to full life insurance or annuity quote aggregation generation, but those applications' CRM functionality was built as an afterthought. You end up having to swivel chair and copy and paste between systems.
You own a retail agency or run a brokerage selling insurance to consumers and you have to manually generate quotes by visiting individual carriers one at a time with painstaking manual data entry.
Salesforce Financial Services Cloud Insurance and Quote Aggregation Integration
What if you could use the #1 CRM platform in the world, Salesforce.com, with their industry-focused Financial Services Cloud platform to manage customers, policies, claims, and more, fully integrated with quote aggregation platforms to also provide:
Integrated Field Underwriting

Single Quote-to-Apply Experience

Integrate Salesforce and Quote APIs
While Salesforce FSC might seem too good to be true for insurance, we guarantee you it's not. We've helped numerous organizations become efficient, high-functioning insurance providers. Take your agency to the next level with a real-time 360-degree view of your customer, an intuitive internal and external user experience, and a nimble and accurate quote generation system—let's talk.