The Salesforce Summer '22 release starts to roll out May 21, 2022. Zennify has read through the 500+ pages of release documentation and distilled them into 10 must-know changes.
1. New Product Names
Out with the old and in with the new! The Summer Release '22 is chock full of new features, functionality and new product names! Below is a list of newly updated product names.
2. Custom Address Field (Beta)
The field we have all been waiting for has finally arrived! Summer '22 includes a Custom Address Field that mimics the functionality of the standard address fields on objects like Account and Contact. Please note that the Custom Address field needs to have the State and Country picklists enabled prior to use.
3. Customize & Filter Related Lists in Lightning App Builder
With the Summer '22 Release, Salesforce has rolled out another highly anticipated feature. The ability to customize and filter related lists has been something many have been clamoring for. This will support common use cases such as Open and Closed Case or Opportunities related lists.
In addition, the related lists can be customized in the Lightning App Builder by using the "Dynamic Related List Single" component. There is no longer a dependency to add and configure related lists within the Object Page Layouts view.
4. Reports & Dashboards
Reporting and Dashboards received an impressive update with Summer '22, showcasing new and upgraded Classic functionality.
Starting out with Tabular Reports, you can now limit the number of rows shown within your report. This was previously available in Classic.

Have you ever struggled to create the correct report that had the necessary information? Now, when creating a new report with Summer '22, you can filter by one or multiple standard/custom objects. This will present an updated reports listing containing only relevant report types that meet your needs based on the filtered objects. Function: Create reports automatically by selecting the desired objects.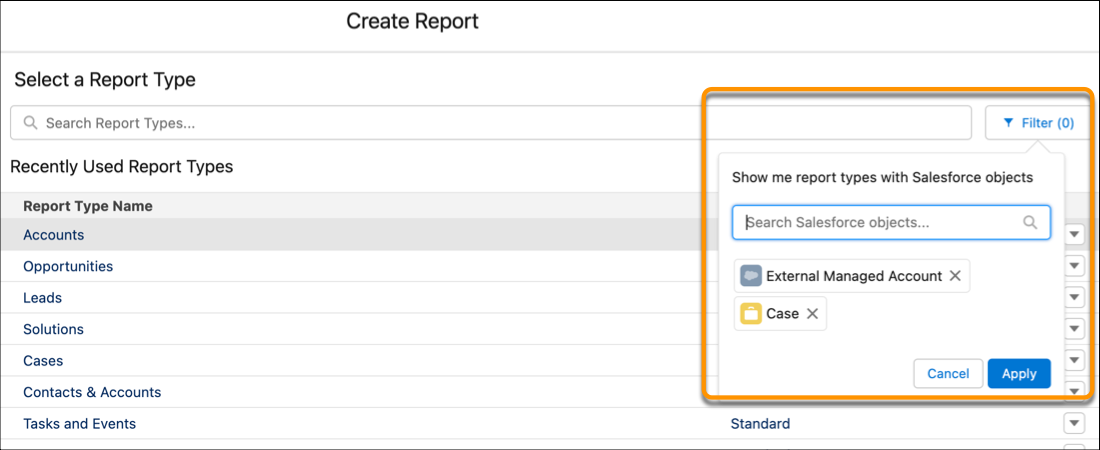 Summer '22' also has the option to include a Median calculation within the Reporting Summary Functions and has added the ability to perform in-line editing and edit multiple fields within the Report Run page.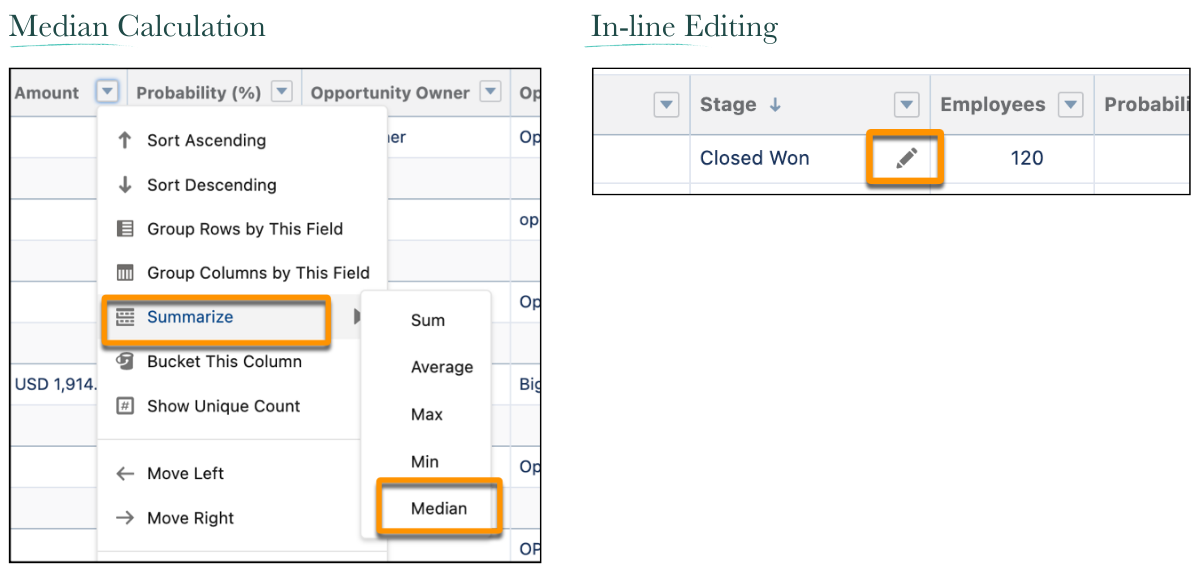 5. Einstein Features
Einstein also added a few new bells and whistles during Summer '22, most notably the Return on Investment (ROI) Estimate when enabling Lead Scoring. This will help companies determine a high-level ROI for using Einstein Lead Scoring by helping teams focus their efforts in the correct areas.
In addition, Summer Release '22' brings a Guided Setup for Einstein Prediction Builder, which will streamline the setup process for folks who may not be "Data Experts" while providing guidance along the way for items like test records. Einstein Prediction Builder is now quicker and easier to use than before!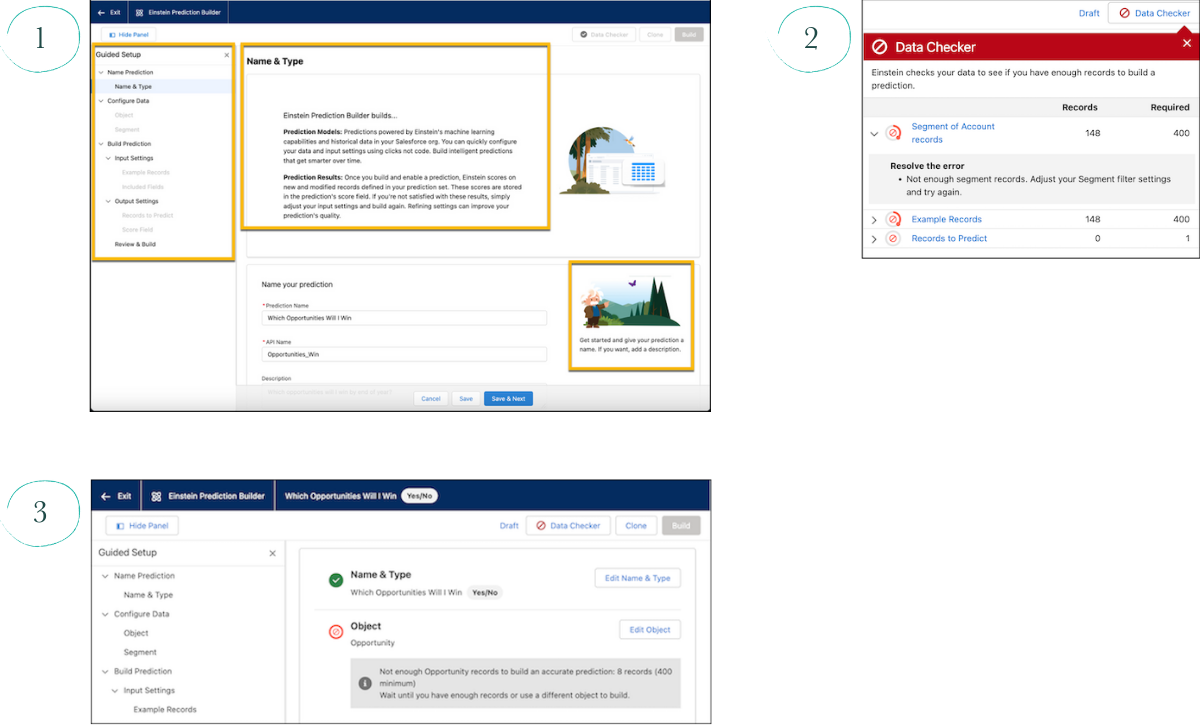 6. Salesforce Feedback Management
Salesforce Feedback Management received a major upgrade during Summer '22 by adding shared answer banks, ability to add company logos, customizable Thank You pages with company related URLs. Admins can now create, manage and optimize their Survey process more easily than ever.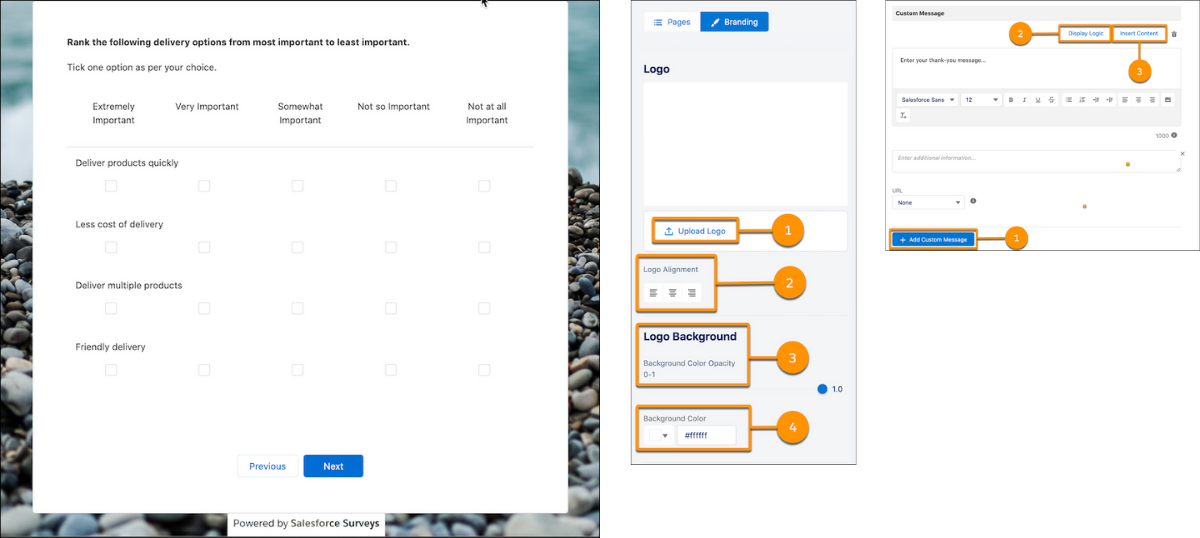 7. Salesforce Scheduler
The Salesforce Scheduler got a much needed upgrade too. Now including the ability to view Shift Schedules, Vacations, and Absences in a Calendar View, Service Resources and Managers can manage their day-to-day with easy to view, color-coded groupings within the Calendar.
In addition, the release has included the ability to share calendar availability with customers, allowing them to book open time slots in real-time by using the shared URL. Also newly created appointments can be automatically shared with assigned Service Resources, ensuring the correct members have access to everything they need.
8. FSC – Interaction Summaries & Interest Tags
Salesforce Financial Service Cloud received some exciting updates as a part of Summer '22. The ability to add the "Interaction Attendee" related list to Person Accounts and Contacts, coupled with Interest Tagging, will allow users to add Interest Tags to the Interaction Attendee record, which can be filtered in order to drive quick insights into customer interactions.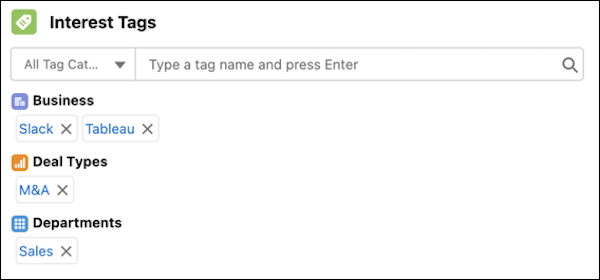 9. FSC – Actionable Relationship Center
Additional FSC improvements now allow the building of graphs with standard and custom objects, which can be displayed on page layouts leveraging the "Arc Relationship Graph" component. Users can also edit nodes, show fields and object record actions.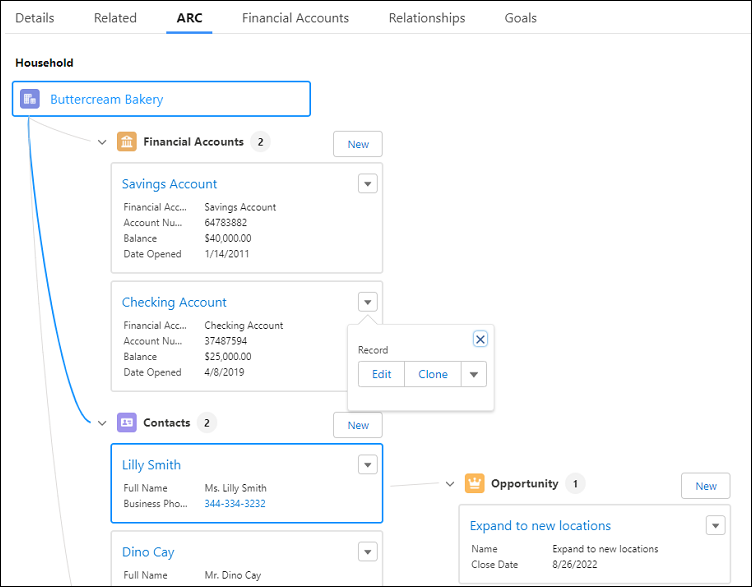 10. Slack Apps
With the recent acquisition of Slack, many of us have been eagerly waiting for enhanced connectivity with Salesforce. The Summer '22 release does just that in a few different ways!
CRM Analytics allows Users to browse and search for recent and favorite Analytics items within Slack. Users can share and collaborate with team members, by sharing links and snapshots within slack.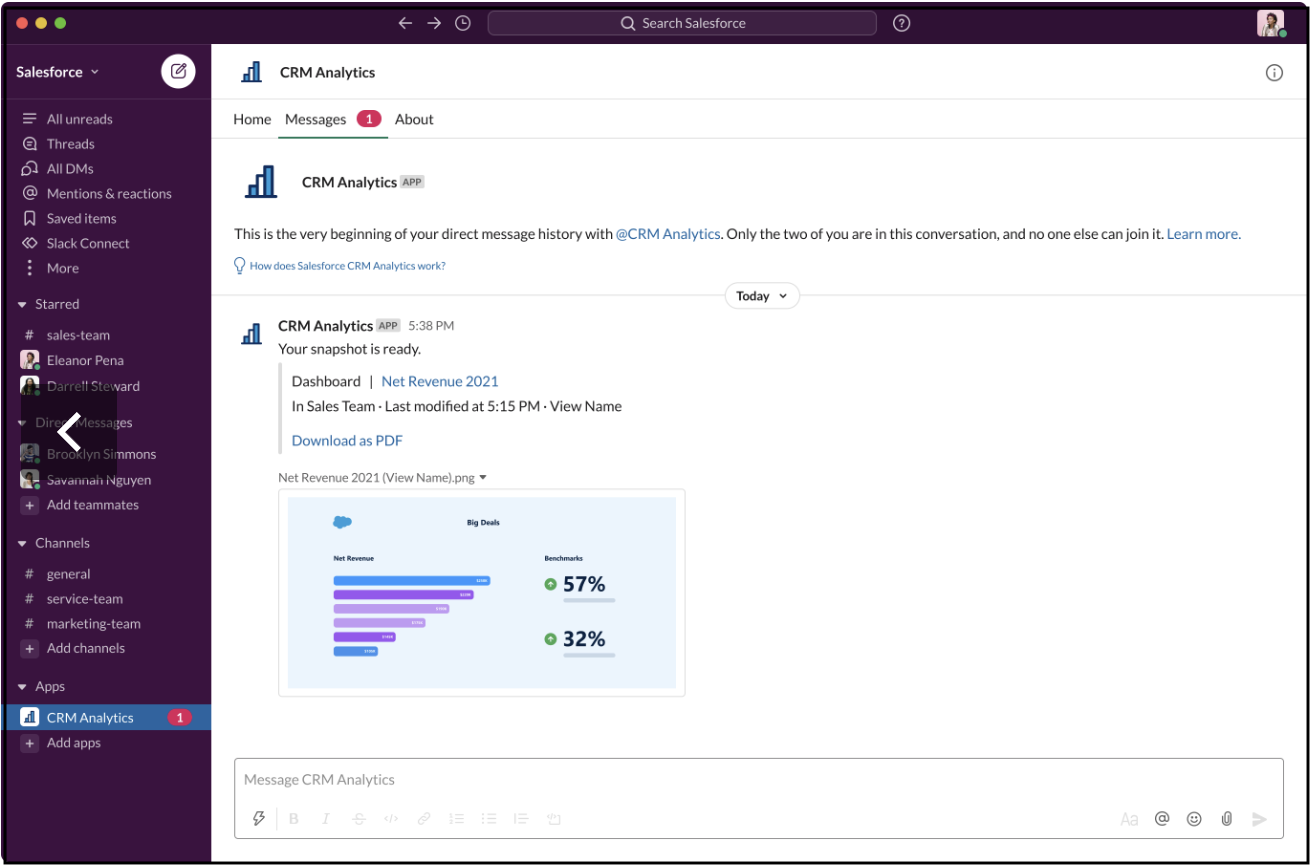 In addition to adding CRM Analytics to Slack, this release is also rolling out the Salesforce Digital HQ App (Beta), which will allow features such as a single authentication across all Slack apps and even the ability to provide approvals for Salesforce within Slack.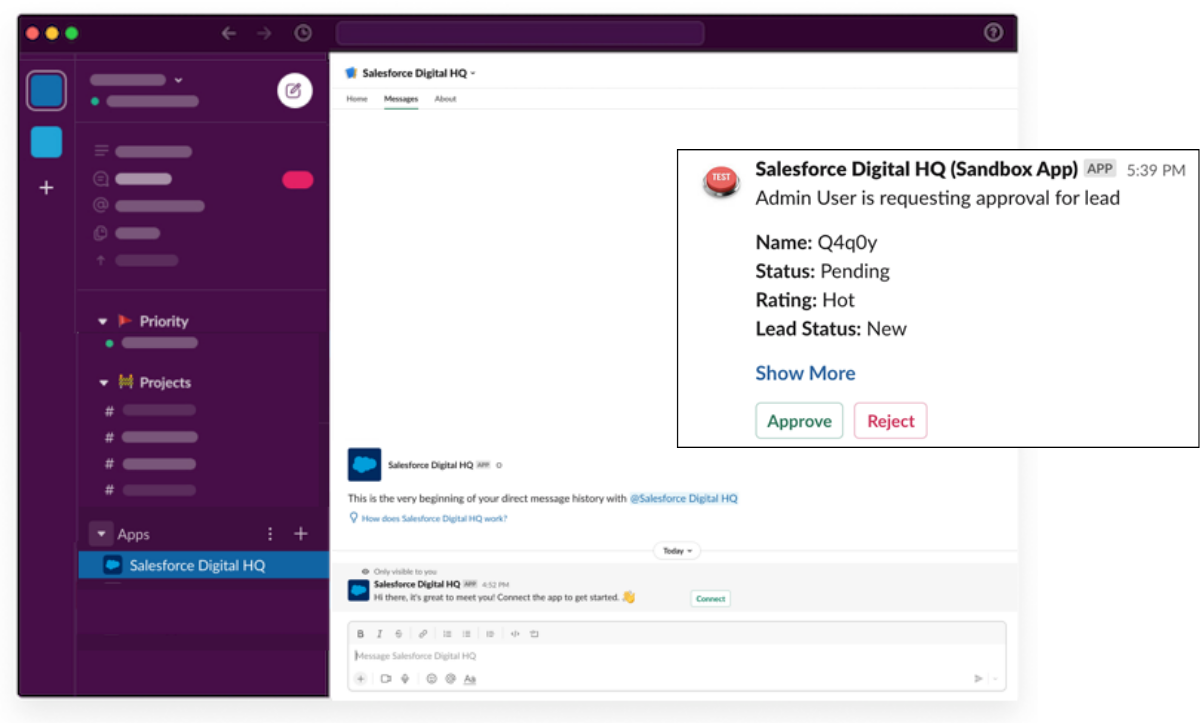 Lastly, Summer Release '22 has added the Service Slack App allowing case teams to "Swarm" a Case within Slack for quick resolution of an issue. Users can "Swarm" a Case by accessing and updating Case, Account and Contact records all within Slack. 

Interested in a 1:1 briefing on the latest Salesforce release?