The Salesforce Winter '20 Release is here! Some orgs may have already received the new release on September 20, but the majority of customers may notice the new update that just came out on Saturday, October 12.
This is one big update with over 500 pages of release notes! 546 pages to be exact. As your trusted advisor, we have digested all of the important pieces to provide an in-depth and educational highlight reel.
This release is following the trend of more and more pages every new release. If you don't want to read the entirety of the release notes (we don't blame you), there is one specific section you should absolutely always read. And that one is…. how and when the new features become available. This is basically your cheat sheet for listing the topics of each feature and whether it will be enabled for users, admins, and/or developers and if it requires an admin setup or if you have to contact Salesforce.
The big changes that will impact almost all Salesforce orgs are the enhancements to Flows, a complete revamp of the Salesforce Mobile App, and the Lightning interface. If you have yet to switch from Classic to Lightning, you'll notice the immediate change to the UI platform. If you are not ready for the switch, you can change back to Classic by manually updating your setting.
With that being said, let's start with my run down of the most interesting bits of this Winter 2020 release.
Lightning will be turned on for everyone
This update will update your UI platform to Lightning if you haven't already. This just means that Lightning is now enabled. It doesn't mean your users have to use it unless they are on a standard user profile, like system admins and professional edition folks that aren't using any custom profiles. Lightning is going to be turned on permanently and any new users that are created after the release will have Lightning turned on as their default platform.
Since the original release, it's important to note that Salesforce has delayed this Lightning UI default from this month (October) to January 7, 2020. You can, however, self-enable the Lightning Experience before January.
New Salesforce Tools to help you move to Lightning
With the switch to Lightning being inevitable, Salesforce has released tools to help make the transition easier.
For example, in the configuration converter there is a place for actions buttons to move them from Classic to Lightning actions. This is going to be handy for those that have a large amount of action buttons. There is also a new beta function in the configuration converter, that will actually scan through your org for any hard coded URLs that you have and will automatically convert them to my domain, because Lightning requires my domain.
Recycle Bin now in LEX
There isn't much to say for this one other than it's accessible without having to switch to Classic.
The org's Recycle Bin is called Org Recycle Bin (1) You can restore records by clicking Restore (2) and permanently delete records by selecting them and clicking Delete (3)
Brand New Mobile App
One of the big things that Salesforce has been trying to get the word out, is about the new mobile app. We're not going to go into a deep dive here.
The most notable point is that the new mobile app was newly available as of October 14. This isn't your typical app refresh, but a total overhaul of the UI. All features are in different places and even the look and feel is new.
Assuming you have mobile users in your org, we recommend notifying them of the update because it will most definitely affect their user experience. This is definitely one thing worth mentioning because there's a huge change in actions, buttons, pages, etc.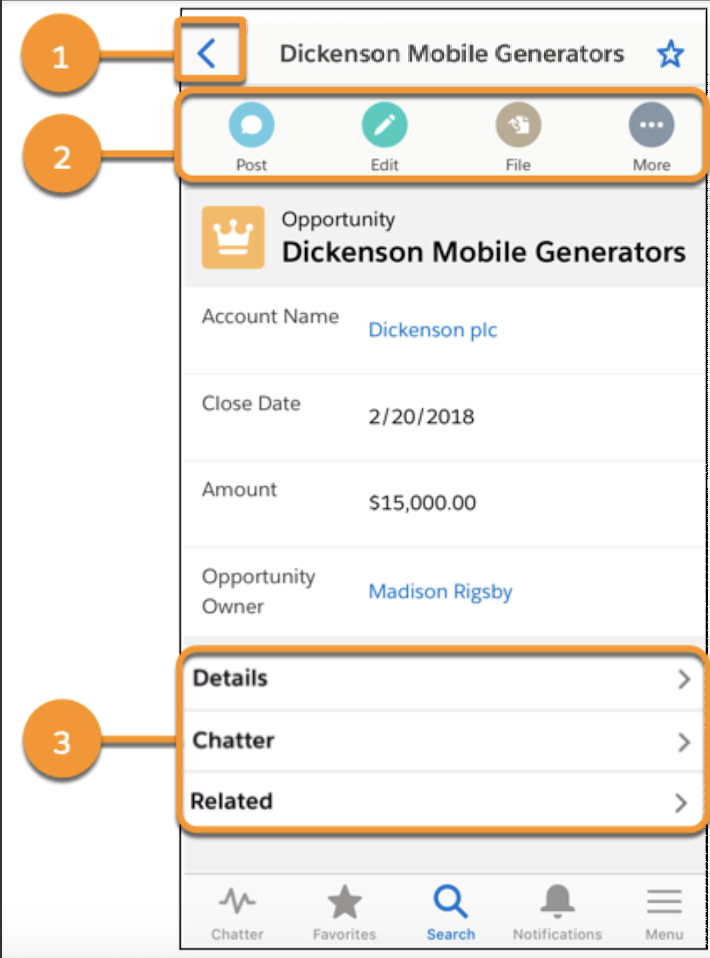 Actions are now at the top of the screen (1) followed by the record details (2) and tabs are stacked vertically , so you can drill down with a quick tap (3)
New items on Homepages
Another notable thing that is being added to the Lightning page builder is tabs and accordions. You can now add those to your Lightning homepages. This will allow you the ability to do things like embed a video to the homepage if you really wanted to.
Email Signature
This feature is a small but a mighty addition that I believe to be worth mentioning. You can now use your default email signature that you have set in your Salesforce user settings as a default added to email templates. I can promise some users will definitely appreciate this one!
GDPR is now native
Secure private data is the heart of GDPR and there is now an improved functionality for it. Every field in Salesforce is going to have a new piece of metadata and will have a field attached where you can actually set its data classification.
This means you can categorize something as personally identifiable information, like personal health information. This will allow you to actually keep track of relevant GDPR information. This feature will also be available in reports.
Customizable forecast is going away in Summer '20
Salesforce is forecasting this change to come in June 2020. The main thing to note isn't just that the feature is gone, but the data itself won't be accessible. So, if you need any specific data for historical purposes, we recommend exporting the data for future reference. You should then move your team to collaborative forecast as soon as possible.
Apps to have their own URL
One thing I always found challenging from an adoption perspective, and not just Lightning adoption but adoption in general, is making sure that users are using the right app within Salesforce.
There are times where you need to have more than one app and you set the default, but that doesn't mean that the user will go to that specific app every time.
With the Winter release, you can actually have a URL that is app specific. This means you could share that URL with users and have them basically bookmark it for future use to ensure they're utilizing the correct app.
This update will be particularly useful when you're training or setting people up on a new app.
In addition to the apps, there's going to be a new type of security that you may notice. It will appear to admins as a yellow/orange bar up at the top of the page and notifies you that there is a security update for your org.
'Where is this Used' is finally GA
There has been a button that has been beta in your object manager for quite some time. It's called where is this used, and it's now GA. This will find validation rules, layouts, formula fields, visual force pages, Apex classes, Apex triggers, email templates, flows, components, process builders, URL buttons, Lighting pages, lookup filters, reports, you name it! Basically all those things where this metadata element is being used in the application.
Major Enhancements to Flow
First on the list here is the ability to add Lightning web components to a flow. In case you have not been following the rise of the LWC , Lightning Web Components is the newest and greatest thing that everyone's saying you need to move to. And now you can add them to your flow stories.
You will now also be able to schedule an auto launch flow this gives the admin the ability to have a flow and say, "this flow is going to run on this date at this time", or you can say every Monday at this time, or run every four hours, if you're familiar with the concept of a cron job. It basically provides you the ability to set the flow like a scheduled Apex job.
You now get the ability to do things like get record elements, without specifying the variable to store the return. This saves time, it saves effort, and sit aves steps.
This next one people have been wanting for a long time – the ability to have conditional fields on a flow screen and also have lookups on the flow data entry page.
We also now have custom notifications and you can actually have a flow send a notification to a user. It's something we could have done in process builder but now you can do it in flow.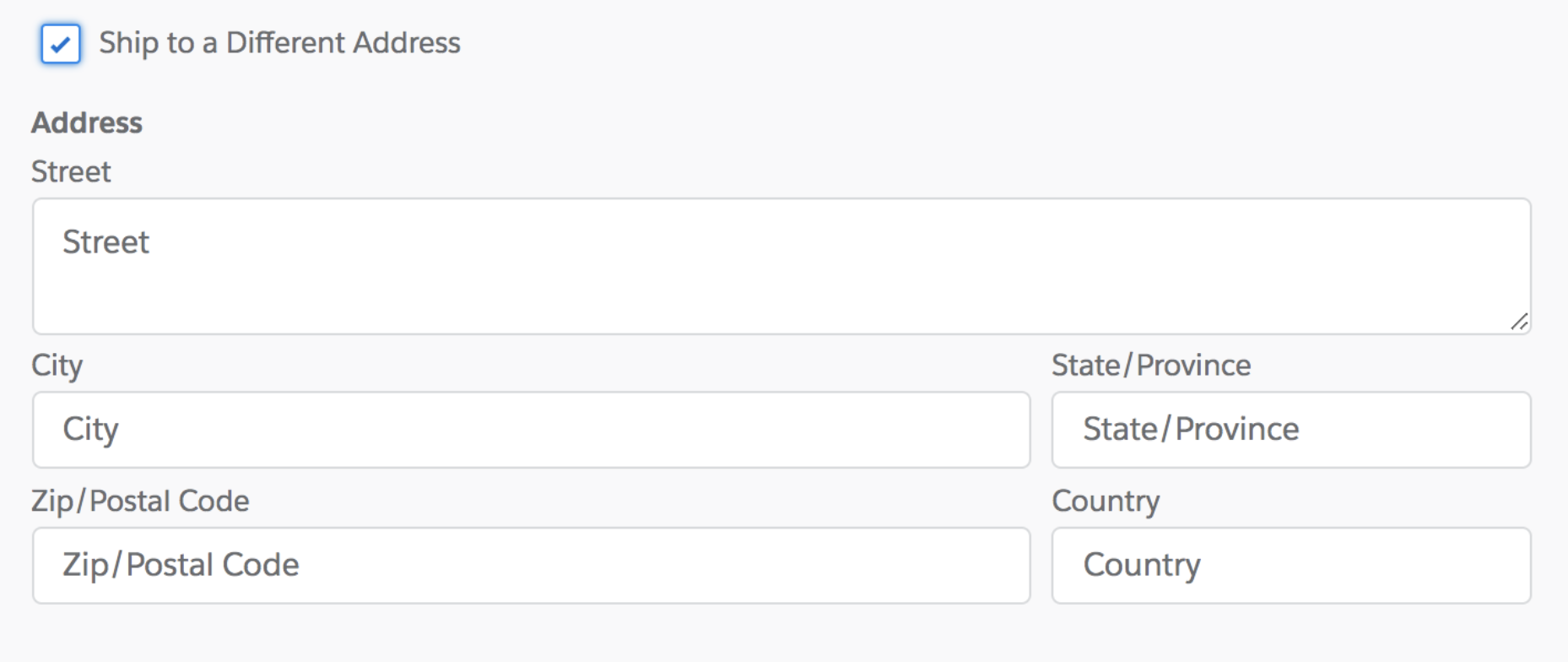 Display an Address screen component only when your users select "Bill to a Different Address" checkbox screen component.
Security Enhancements
If you have a community user, and they go in and change their email address, you can now require them to verify the email they're changing to. This brings it to par with most other sites. If I changed my email address, I would get an email to the new address to verify and ensure that I have access to the actual new email. This is something you can enable for the community which is nice.
The other security enhancement I think is notable, is being able to say that for certain users to access parts of setup or objects, they have to have a high assurance session like two factor authentication. You know where you login on your laptop and it pops up a message on your phone saying, "hey do you want to allow access" type of thing. You can set up security level policies for certain things like be able to unlock users, reset passwords, or change login IP addresses.
To Wrap it Up
So that's it for now. With over 500 pages of release notes this highlight barely scratches the surface but it does provide you with a high-level understanding of particular updates we believe will be most beneficial to the majority of our clients and partners.
For additional information, make sure to check out the webinars. Salesforce does a pretty decent job at highlighting some of the more marketing friendly features in the release webinars.