Zennify utilizes innovative cloud technology solutions like Salesforce to drive compelling impact and has founding roots enabling non-profit organizations to digitally transform. As one of Salesforce's fastest growing and trusted consulting partners, the firm recently launched the Zenn for Good program to empower individuals to give back both professionally and personally. The company will invest resources in nonprofit and/or community innovation initiatives leveraging Salesforce technology.
As a critical part of Zennify's philanthropic initiative, Zenn for Good, Zennify continues to meet its goal to partner with local non-profit organizations. As a way of giving back to the local community, Zennify sought to implement Salesforce's Nonprofit Success Pack (NPSP) to a well-deserving organization. After careful consideration, Zennify chose to partner with Meridian Canine Rescue for this ongoing effort.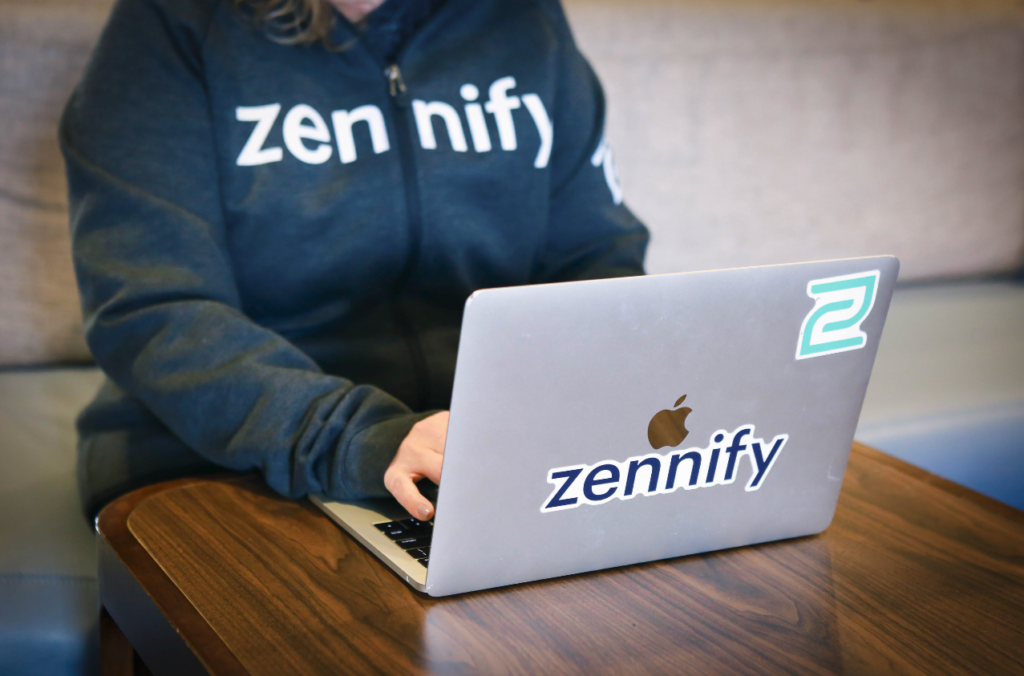 The perfect fit
Meridian Canine Rescue, located in Meridian, ID, is a non-profit, no-kill canine rescue dedicated to giving homeless and owner-surrendered dogs a second chance. ​Their mission is to improve the dogs' quality of life, provide rehabilitative services not offered elsewhere, and educate the public, particularly adopters, to better care for their own dogs. ​Over 100 volunteers actively support their cause and continuously strive to find the best homes for dogs via adoption.
After an initial application process, Meridian Canine Rescue was granted 10 free Enterprise Edition user licenses, as part of Salesforce's "Power of Us" program for non-profits. As a donation of Zennify's time and services, an internal project team was carefully selected to participate in the Salesforce implementation project.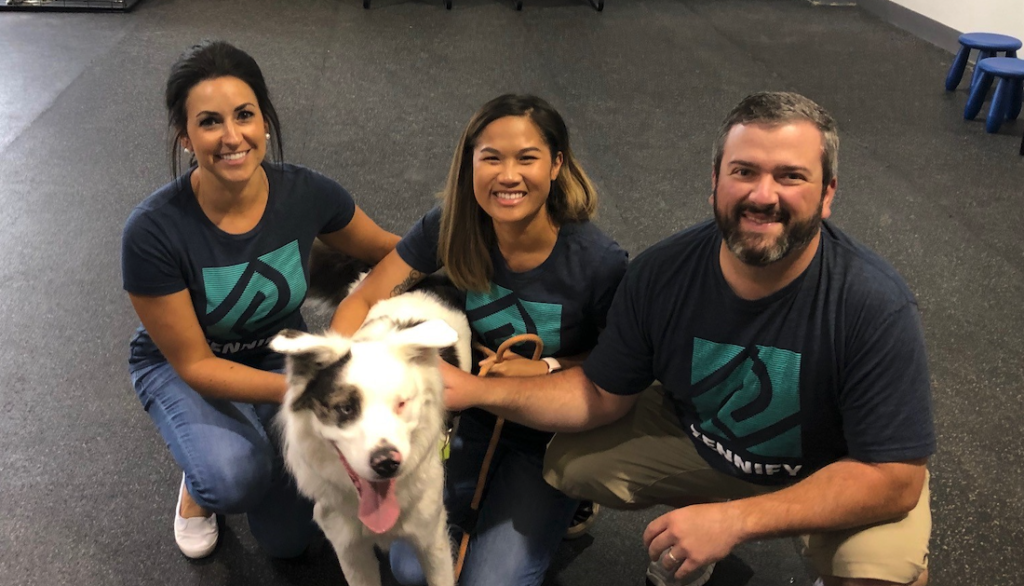 Finding the right solution
Upon meeting with Meridian Canine Rescue in Discovery sessions, Zennify learned that Meridian Canine Rescue didn't have a CRM system in place. They had always thought about using Salesforce but didn't know if it was best suited for their business needs. Business processes were unorganized; volunteer training checklists were inconsistent, and data was was sometimes inaccurate due to the tracking methods in place.
Donations to Meridian Canine Rescue were processed through several methods (Facebook, PayPal, GiftGab, Square) and reporting on these payments was a tedious task. Meridian Canine Rescue did not have access to in-depth analytics to determine where the majority of their donations were generated, nor could they provide insight on their top donors.
When it came to fundraising campaigns, return on investment metrics and the time spent planning an event weren't available. As a result, a major objective of the implementation project was to have the ability to properly engage with volunteers and donors in order to acknowledge them for their contributions.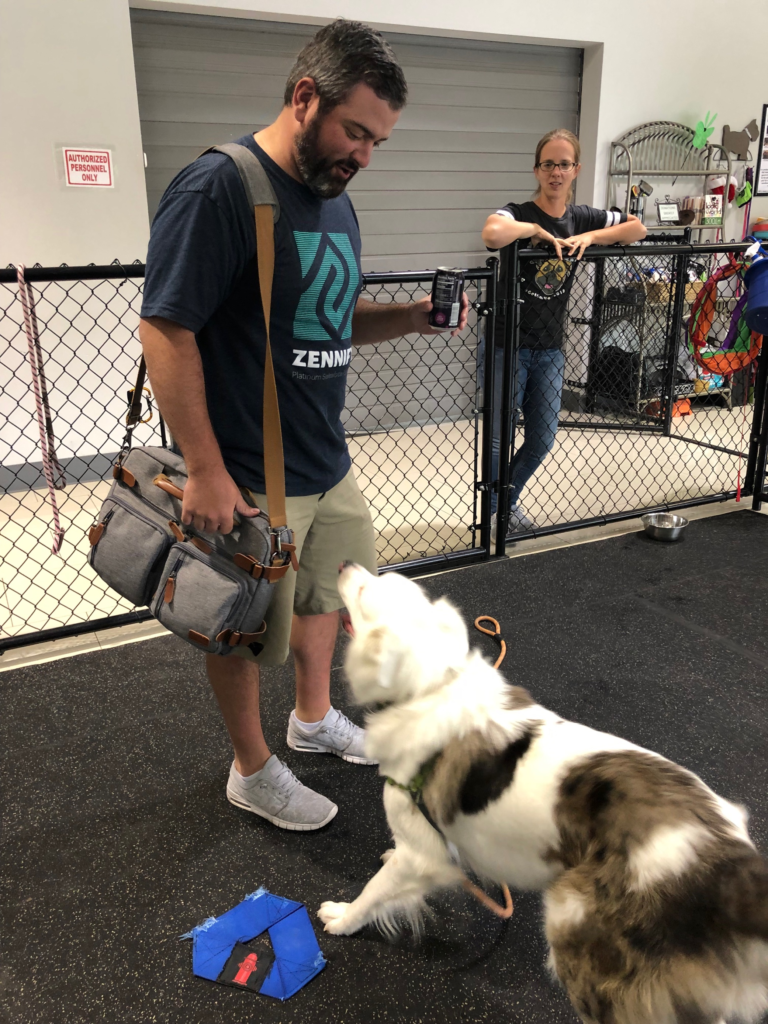 Making life easier
Zennify recognized this tremendous opportunity to leverage the robust, yet standard functionality included within Salesforce NPSP.
The implementation included data migration of over 1,200 records, consisting of existing donors, roll-up donation payments, organizations and volunteers. Custom configurations of volunteer training tasks and volunteer jobs were set up to accurately report on the number of volunteers per shift. A personal volunteer website was also configured that allows volunteers to submit an application, view available jobs, and sign up for a volunteer shift for the selected job – which ultimately tied back to each corresponding volunteer Contact record in Salesforce.
A declarative NPSP batch gift entry feature enabled users to add dozens of donations at a time, no matter the payment method or source, which simplified accounting processes and ultimately saved time. With automated donation roll-ups, donors can be recognized at given milestones based upon the total donations for a given period. Automated "thank-you" emails were added in order to promptly respond to donors, and friendly reminders are sent to volunteers upon sign-up for an event.
Overall, internal communication was enhanced further with Chatter functionality so users can easily collaborate on outstanding volunteer tasks and donation opportunities.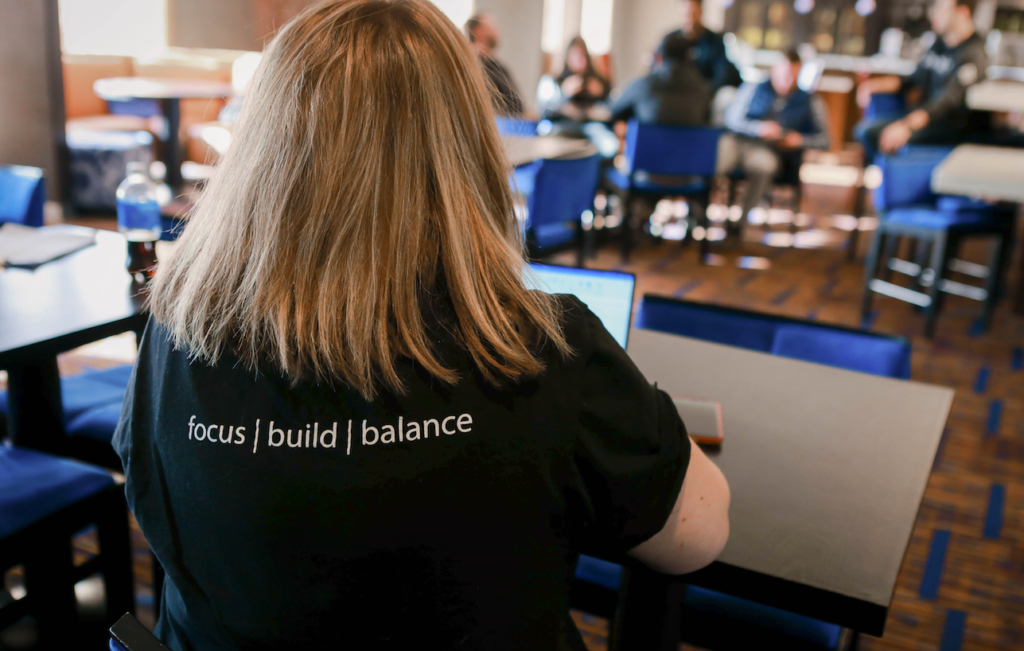 Taking the good and making it better
Now Meridian Canine Rescue users can quickly track the organization's overall performance to date and review critical metrics among the numerous dashboards and reports included with NPSP. Various out-of-the-box Opportunity record types, such as Grants, will also allow Meridian Canine Rescue to diversify their income sources and meet another strategic goal – to initiate a Grant Management program.
Zennify was able to successfully and efficiently configure a declarative solution that helped streamline project management, volunteer management and strategic fundraiser planning for Meridian Canine Rescue.
Zennify is excited to continue their rewarding relationship with Meridian Canine Rescue through additional volunteer opportunities and will continue to provide ongoing training and support to ensure proper adoption of the new Salesforce interface.
To learn more about Meridian Canine Rescue, and how you may be able to volunteer or even adopt your own dog, visit their website.
"At the end of the day it's not about what you have or even what you've accomplished… it's about who you've lifted up, who you've made better. It's about what you've given back."

Denzel Washington