In a downward-trending economy, maximizing the assets you already have is the fastest path to growth. If you're like most banks and credit unions, you're sitting on a goldmine of data. You likely have disparate systems managing day-to-day operations that hold siloed data. This data is extremely valuable, but the key is easily accessing it, making it intelligible, and making it actionable.
MuleSoft and Zennify teamed up to create our new Advisory Guide for Banks & Credit Unions that explains how to get to a modern, scalable data stack and data strategy—for that coveted Customer 360.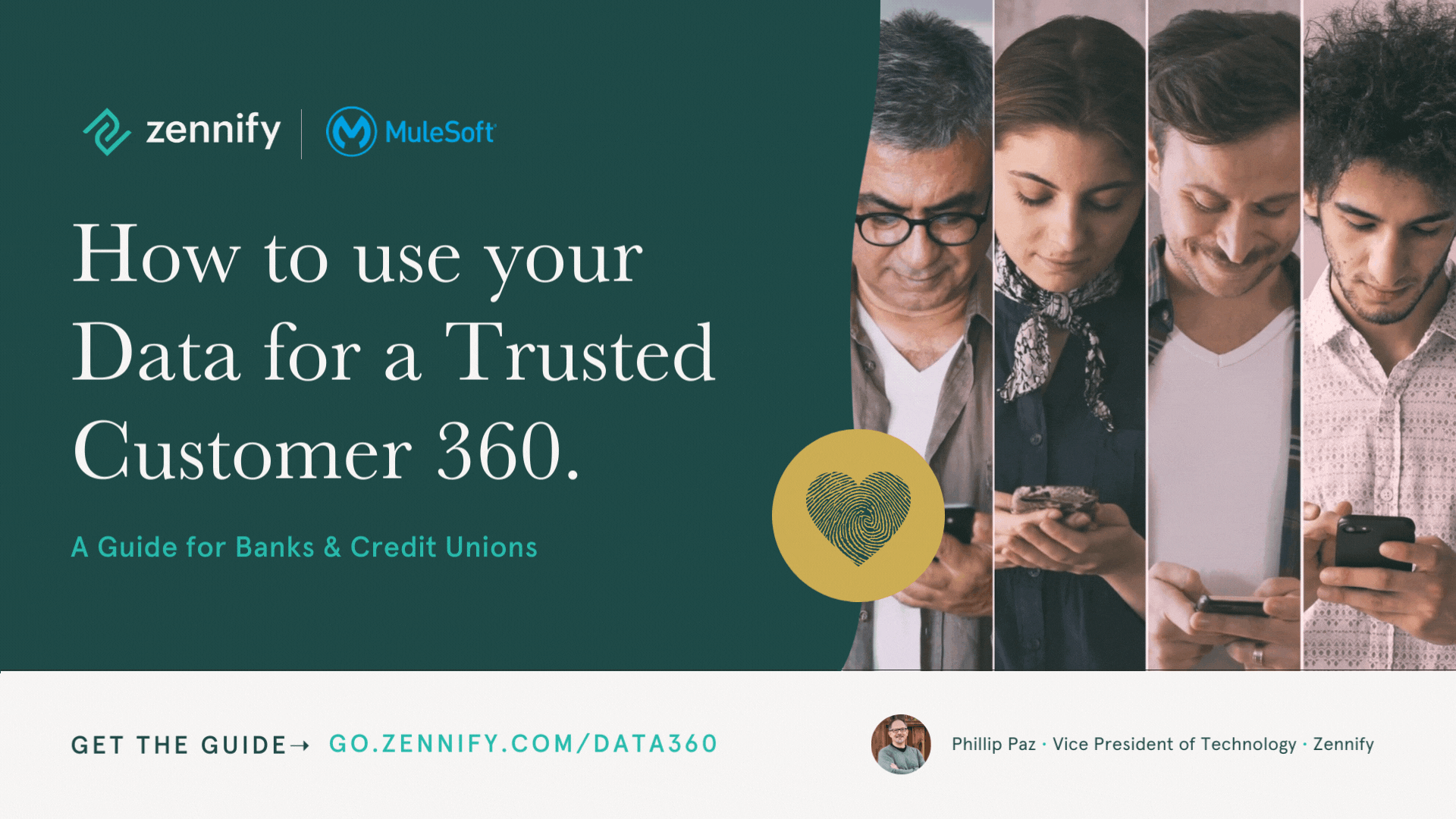 Want to do more with your data?
Zennify's advanced data solutions team has an efficient method for getting banks and credit unions on a path to unlocking their data. Reach out to learn more.